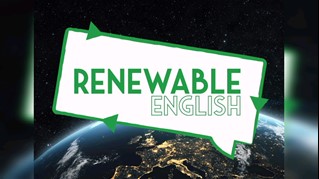 Renewable English is an online course and materials platform focused on raising climate change awareness for both educators and learners. 
They provide free materials to supplement traditional coursebooks and shine a light on the environmental impact of each traditional unit. All of which can be found on their website.
Aside materials they have a 4-week training course called Creating a Greener Mindset which helps teachers adapt their existing material to empower their learners to create a greener future. There are also a number of webinars and individual training sessions available.  
Renewable English also works as sustainability consultant for language schools and offers workshops to management, teachers and learners to ensure all the right steps are being taken to make a positive impact on the planet.
For more information get in touch with Harry at harry@renewableenglish.com or visit their website.