2020 is going by faster than we at Living Learning English would have ever thought, and this month has brought the international students and host families together again for the half term holidays!

The autumn half term holiday is usually the longest one of the academic year and coincides with the Halloween celebrations! Students can be involved in lots of activities over this time of the year, whether home-based or out in the open, and always in compliance with social distancing rules.
One of the LLE students has visited a pumpkin patch in his host family's local area, and has picked up a pumpkin to take back home! A pumpkin patch is a garden or field where pumpkins are grown – in the UK, many local farms have these and organise events during the week leading up to Halloween. Once you have picked your pumpkin, you can use it to do some pumpkin carving and set up challenges with your friends!
Autumn is one of the most enjoyable seasons in the UK and there are lots of beautiful and peaceful places to visit at this time of the year. The coast in Devon offers a variety of locations to choose from, and the student from Japan has enjoyed taking the host family's dog for a walk and take in the views!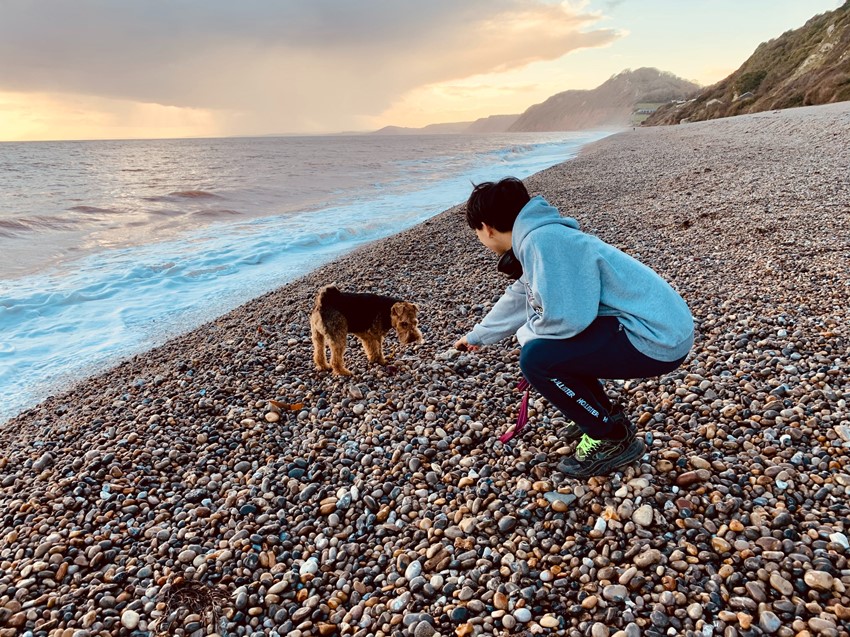 Checking in with the students during half term has been a great opportunity to realise how these moments of family time can bring us all closer to a normality that we might have forgotten in the circumstances we are living. It always brings a smile to our faces to see that our students can thrive and feel at home away from home, and this would not be possible without the amazing host teachers based all over the UK!