LILA* is so proud to announce the launch of The Park at LILA* - the newly renovated co-working space.
At LILA*, where the team strives to be ahead of the game, they have renovated their co-working space to enhance their student experience.

The Park at LILA* is a newly refurbished area where students can work remotely or find some quiet to study. The digital nomad lifestyle has become increasingly popular in recent years, and for good reason.
Stacey McGee, International Sales and Marketing Manager at LILA* said 'in response to the growing popularity of the digital nomad lifestyle, we wanted to create a serene and inspiring environment where our students can work remotely, study, and network with like-minded individuals'.
The design of the space has been inspired by 8 local parks of Liverpool, as well as lyrics from local musician Jamie Webster, concentrating on Liverpool's beauty, artistry and nature.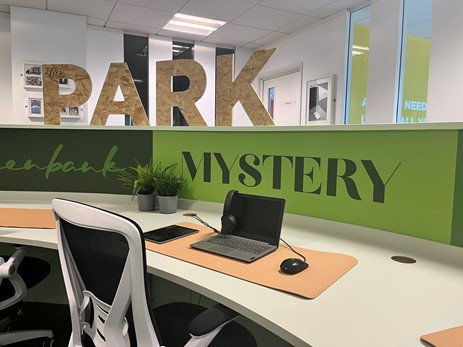 This makes part of their Digital Nomad Package and is an excellent way to combine work, travel, and education. It allows students to improve their English skills, experience a new culture while still having plenty of time to work. With the package, you can improve your English language skills and maintain your income and career.

This innovative program offers students the opportunity to study and work in the exciting city of Liverpool, while taking advantage of guaranteed morning classes and dedicated co-working spaces.
LILA* is proud of this space and excited to see the opportunities this provides for students.