Cork English College celebrated one of its most successful summers in recent times with over 1,200 juniors this July. Between their Host Family Centre in Douglas Community School & Residential Centre in MTU, CEC welcomed 1,250 young learners for a summer of fun in Cork.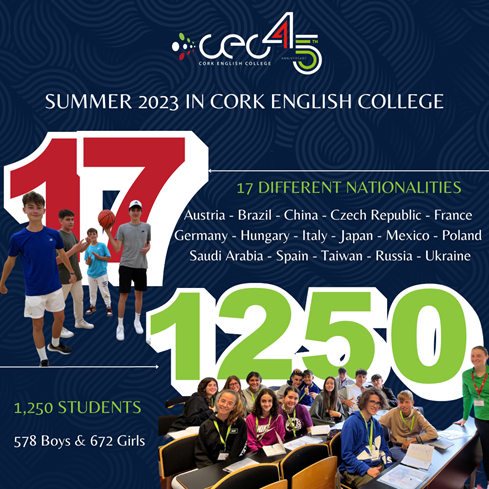 Over an action-packed 4 weeks, students enjoyed a range of unique high-quality programmes including English + multi activities, football, rugby, horse-riding, golf & STEAM. CEC had 17 nationalities from all over the world across all programmes making for a truly international experience.

"This summer was extremely busy for us but extremely successful, it was fantastic to have so many students & nationalities join us in Cork. In total, we had students from 70 different partners, 40 of whom were authorised Quality English agents, which is exactly what we love to see, and a figure we hope to grow for Summer 2024." - Sonny Kennedy, Marketing Manager.