A student's first day at school can be a little overwhelming, and so ATC Language Schools are pleased to launch a digital induction for all adult students that they can access before travelling to their schools in Bray and Dublin.

ATC's online induction is in addition to the in person induction which continues to be offered on the first day, supporting the information already provided.

Their self-paced digital package gives students the opportunity to meet the ATC team through video introductions and allows them to explore the interactive and engaging content in their own time and at their own pace.

ATC's new pre-arrival induction is accessible through 'ATC Online', the e-learning platform that all adult students have access to, and is designed to give students the opportunity to familiarise themselves with the ATC team and much of the information they will need, so they are ready to embark on their study journey, settle into the school, their lessons and surroundings with ease.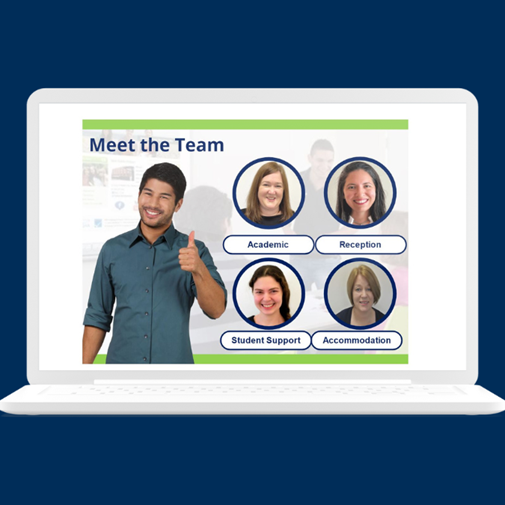 ATC Bray's Receptionist, Seona, has this to say –
"Having the online induction makes the first day for new students much easier. The students recognise myself and other staff members because of the videos which, I feel, puts them more at ease and relaxed.

It also gives the students a chance to research certain things e.g. how to get a leap card, how to use transport in Ireland etc. This puts them one step ahead when they arrive, with less things to think about. All in all, I think it is working really well!"

Contact ATC Languages Schools on info@atcireland.ie for more information for your students.