If you have ambitious students who relish a challenge, the Lewis School's Young Entrepreneurs course could be an ideal choice. Aimed at students aged 14-17, this new offering is based at the Lewis Southampton Summer Junior Centre, which is hosted within a stunning, modern campus at Solent University.

Designed as an alternative to the traditional mix of English lessons and activities, Young Entrepreneurs guides students through business-related project work, developing language skills, soft skills and practical knowledge along the way.

Teamwork, leadership and creative problem-solving are key as students set about tasks such as launching a new product, devising a business plan or making a sales pitch in the style of the hit TV show Dragon's Den. Fun, lively and interactive, lessons cover case studies, market research and advertising strategies, and train students in valuable skills such as web design and how to give a great presentation.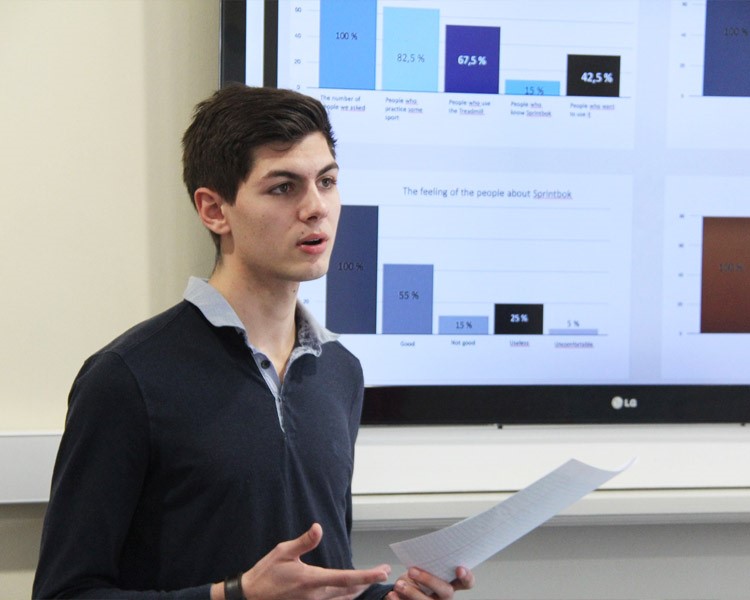 "We've seen a steady rise in the English level of our junior students in recent years," notes Alistair Walker, Director, Lewis School of English. "This has led us to devise programmes that challenge their English in new ways and develop real-life skills that will serve them well in their future study and careers."

Available as a 1-week or 2-week programme any time between 5 July and 2 August 2020, the Young Entrepreneurs course combines business sessions with General English lessons, evening activities and weekly full-day and half-day trips across the south of England. Both residential and homestay accommodation are available.

It's one of six programmes at the Lewis Southampton Junior Centre, and takes place in a cutting-edge £33m teaching and learning building – an inspiring location for an inspiring course!

For more information, visit the school's website.