Wimbledon School of English is running 4 different programmes for young learners this summer. However, their junior residential centre at Lord Wandsworth College will only return in 2022. 
After much discussion, WSE has decided not to open their junior summer camp at Lord Wandsworth College this year. This has been a very difficult decision but with the ongoing uncertainty about which nationalities will be able to enter the UK and when they feel unable to plan properly and fear that the quality of their provision may be affected if they have to wait for a last-minute decision. For WSE, the most important thing is to be able to offer a quality product to their clients. 
However, the school's summer camp Lord Wandsworth College will be back in 2022 with increased capacity and some exciting new courses. 
In the meantime, WSE still has 4 great options for young learners this summer: 
Juniors in Wimbledon  
14th June  - 21st August 2021, Ages 12 – 17 
Explore London with the Juniors in Wimbledon programme which offers the full range of options including: 
Young Leaders 
Film Making and Online Communication 
Debating & Public Speaking 
plus daily excursions to explore the sights of London 

 
Find out more here.
English in France 
26th June – 14th August 2021, Ages 14 – 17 
English in France is located in Biarritz, a truly stunning location in the south of France, with a choice of residential campus or a day-camp if the whole family would like a holiday.
Choose: English + Surfing or English + Sports Activities. More details.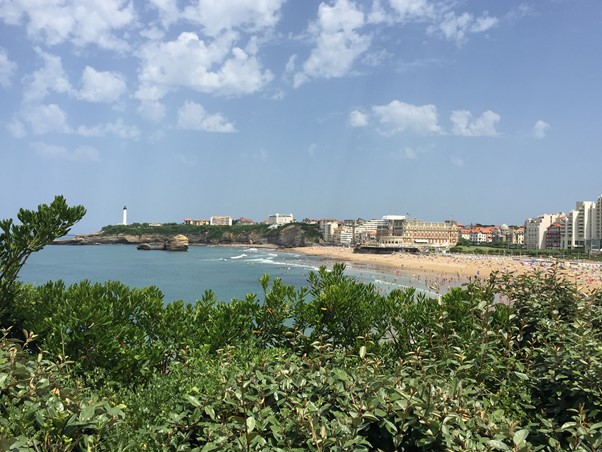 Summer Family Programme 
14th June – 16th August, Parents and children aged 8 – 15 
If the whole family would like to travel to the UK, WSE has their Summer Family Programme in Wimbledon 
Parents & children can improve their English and also have a fun holiday 
Parents join any standard 24 lesson course or 30+ course 
Whilst parents study two afternoons each week, children will take part in fun activities 
Virtual Summer Camp 
14th June – 13th August 2021, Ages 8 – 17 
Finally, for those who are staying at home this summer, the school is still running their WSE Live! Online Virtual Summer Camp for Juniors which includes a range of fun virtual activities 
Learn English in a truly international environment (30+ nationalities represented in summer 2020) 
Practise communication in real-life situations through role-plays, group discussions and pair work 
Focus on vital soft skills such as team-working, time management and critical thinking 
Use a variety of techniques to improve concentration 
Engage with topics and situations that will challenge you 
Move. We design our junior courses to reduce screen time and facilitate movement 
For more information, read on.

If you have any questions about the school's summer courses for young learners, please get in touch today at support@wimbledon-school.ac.uk