Living Learning English welcomed over 50 of their teachers from across the UK to Bristol last week for their annual teachers' conference. The day is always popular with LLE home tuition teachers as it is an opportunity to meet the LLE team as well as fellow teachers and enjoy a day of CPD and seminars on a variety of topics. LLE also offers courses in Spain, and a teacher even travelled from Madrid to attend the conference!
This year LLE held the event in Future Inn, a fantastic venue in the centre of Bristol. Seminars and talks were on a variety of topics ranging from emergent language, IELTS and CEFR levels to safeguarding and mental wellbeing for students. The Plenary 'Emerging into the Light – what is emergent language, and why should I care?!' was given by Jo Gakonga. Valerie from Herefordshire commented that it 'opened up a new exciting world – it very practical with lots of confidence building'.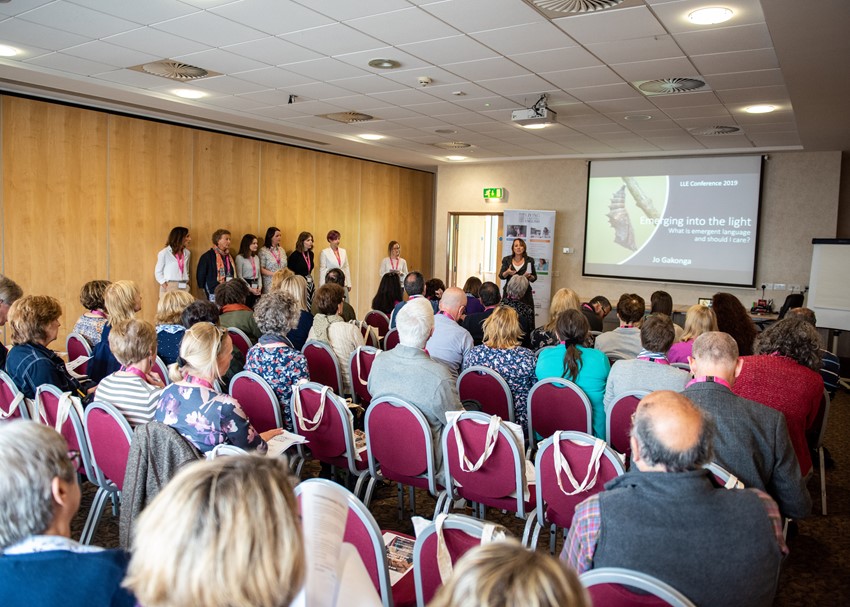 Living Learning English also had the pleasure of inviting a selection of publishers including National Geographic and Cambridge University Press, as well as Bournemouth English Books Centre. They were also kind enough to gift some fantastic materials for the ever-popular teacher's raffle! LLE are currently focusing on increasing their sustainability and therefore the day focused on creating as little waste as possible, using minimal plastic, as well as providing a vegetarian lunch to reduce the impact on the environment.
Chris, from Exeter, said 'it was most useful to meet colleagues, exchange ideas and develop a sense of belonging to an effective and professional organisation'.