VGC International College is delighted to announce that it has received the ST Star English Language School North America 2022 award from StudyTravel Network at the recent Alphe Conference in London.
This award is a tremendous achievement for our School of English Language. It recognizes the high academic standards of its programs and the exceptional educational experience offered to international students.
"Winning this award is extra special not only because it is peer-voted," said Executive Director Dominic Walton. "It's also a ringing endorsement from the study travel industry of our status as one of Canada's leading educational institutions."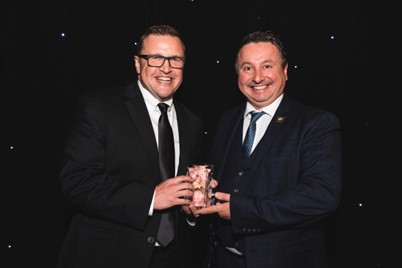 "VGC's success is a team effort and we would not have won this award if it weren't for everyone's individual contribution," he added.
The award is the latest in VGC's growing list of industry accolades and is the perfect milestone as the school begins celebrating its 20th anniversary. VGC's School of International Business was also a finalist in the ST Star Vocational College category.

Considered one of the highlights of the global study travel industry, the ST Star Awards is an annual, peer-voted awards ceremony that celebrates the fantastic provision and service in international education sector.