Emerald Cultural Institute is delighted to announce that it has been recognised as an Approved Centre for the Oxford Test of English.
The Oxford Test of English is the only language proficiency test certified by the University of
Oxford. An affordable and personalized test that is 100% online and consists of 4 modules:
Speaking, Listening, Reading and Writing. They can be taken together, on their own, or in any
combination.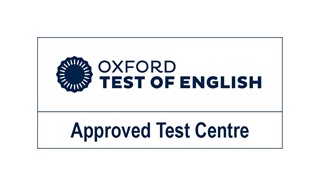 The Oxford Test of English offers many great advantages:
It is available year-round
It is available for A2 (Pre-Intermediate), B1 (Intermediate) and B2 (Upper-Intermediate)
levels
It is based on 'adaptive testing' - it will accurately measure students' exact level.
Results are available in just 14 days or less
It can be prepared by attending a General English course
Contact the school for more information on the smartest way to certify your English language skills
emerald@eci.ie