Bede's Summer School - Windlesham Centre

Bede's Summer School Windlesham is set in beautiful grounds which extend over many acres of the Sussex Downs countryside of West Sussex, between the villages of Washington and Findon, north of the town of Worthing.
The spacious campus, which welcomes up to 130 students per week, creates a real sense of freedom and connection to nature. Combined with the secure and safe location, this makes Windlesham the perfect site for young children who want to be part of a small, lively community. Young people's innate curiosity about the natural world can be harnessed to engage them about their relationship with nature and present and future global ecological challenges.
In this programme, our students develop their English communication skills through their experience of learning about, and learning in nature. This fully-inclusive programme includes sports and activities every afternoon. Professional academies are available in a variety of sports and other activities. The evening entertainment programme provides an opportunity for recreation and fun and is designed to immerse students in the English language and culture in a stimulating and innovative way. Excursions enable students to visit places of interest. These can include a cultural visit to a castle, museum or palace, a visit to a popular tourist attraction such as Big Ben, the London Eye, Madame Tussauds or something more recreational such as a trip to an aquarium, theme park or zoo.
ACCOMMODATION
Windlesham offers separate accommodation on campus for boys and girls, with cheerful and spacious bedrooms; there are typically 4–8 beds per room. Students share their bedroom with children of the same age and from different countries which helps them to mix, speak English and build new friendships. Bathrooms are located on each floor and are shared. Each house has a common room with comfortable chairs or sofas for students to relax during their free time.
FACILITIES
Facilities at Windlesham are first class and self-contained within the expansive, beautiful school grounds. Available on-site are tennis courts, a multipurpose Astroturf pitch, playing fields, golf holes, a drama theatre, forest school, an IT suite, and a wonderful newly built complex featuring a sports hall and large indoor swimming pool.

Ages: 8–13
Dates: 10 July – 13 August 2022
Capacity: 130
Lessons: 20 hours per week
English levels: A0–C2 (All levels)
Class size: 12
Staff: Student ratio: 1:4
Speciality: Outdoor Learning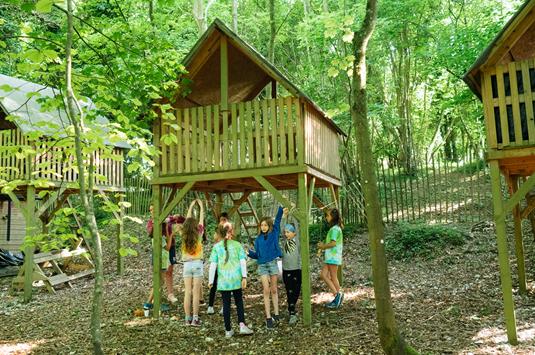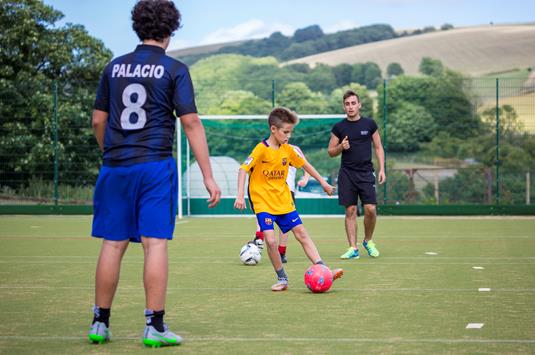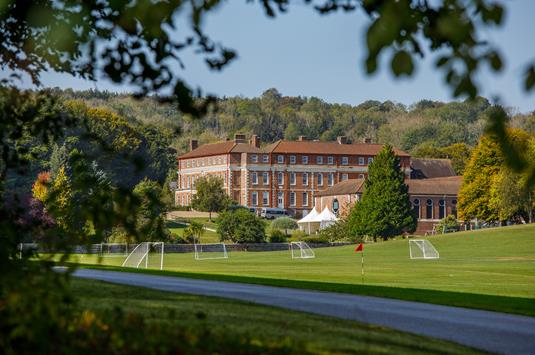 Lucile, France

"I like Bede's because you can get new experiences and learn a lot of new stuff and also meet new friends from all over the world. The staff are really friendly and nice."
Alba, Spain

"I like our teachers, they are wonderful. Lessons are really exciting. I was in three camps and this is the best one."