Bede's Summer School - Lancing Centre
Bede's Summer School Lancing is based in West Sussex, east of Worthing and west of Brighton. It is just five minutes from Shoreham airport and has stunning views from the campus of the coast and South Downs.
Architecturally similar in style to Oxford and Cambridge universities, Lancing's magnificent Gothic buildings include a spectacular grand dining room and an impressive chapel, which is listed as a Building of National Importance. The site's hilltop location on the South Downs has views of the seaside town of Brighton and is just five minutes from Shoreham Airport, where students can learn to fly.
Our English lessons consist of English Skills, Enrichment and Research Projects. These combine to provide students with a balanced programme of language and academic content. In addition, Students can create a more intensive study programme by choosing up to two Academic Academies per week in subjects such as Critical Thinking, Essay Writing, International Relations, Management or Presenting.
This fully-inclusive programme also features sports and activities every afternoon. Professional academies are available in a variety of sports and other activities. The evening entertainment programme provides an opportunity for recreation and fun and is designed to immerse students in the English language and culture in a stimulating and innovative way. Excursions enable students to visit places of interest. These can include a cultural visit to a castle, museum or palace, a visit to a popular tourist attraction such as Big Ben, the London Eye, Madame Tussauds or something more recreational such as a trip to an aquarium, theme park or zoo.
ACCOMMODATION
Lancing offers separate accommodation on campus for boys and girls. Most bedrooms have 1–2 beds with shared bathrooms; however, some larger bedrooms are also available. Most boarding houses have their own communal space for students to relax.
FACILITIES
Lancing College boasts a superb array of facilities which include tennis courts, sports hall, swimming pool, squash courts, playing fields, seated drama theatre, dance studio, café and an art studio as well as the iconic Chapel which towers over the centre.
Ages: 13–18
Dates: 3 July –13 August 2022
Capacity: 230
Lessons: 22½ hours per week
English Levels: A1/A2 - C2
Class size: 14
Staff:Student Ratio: 1:5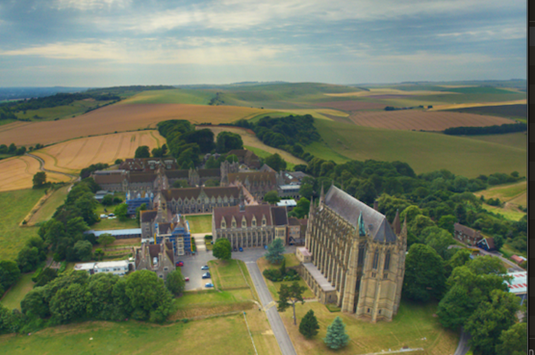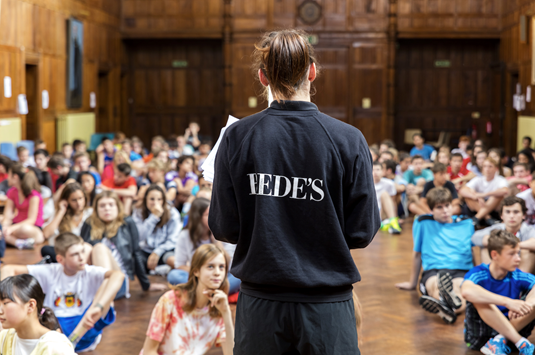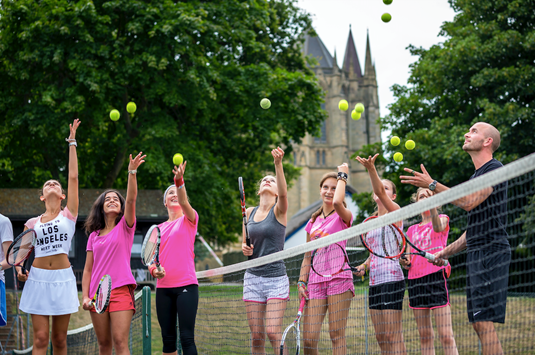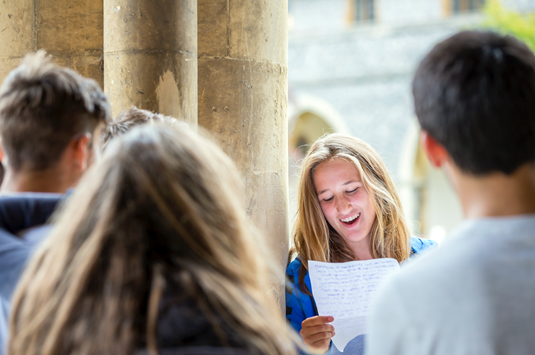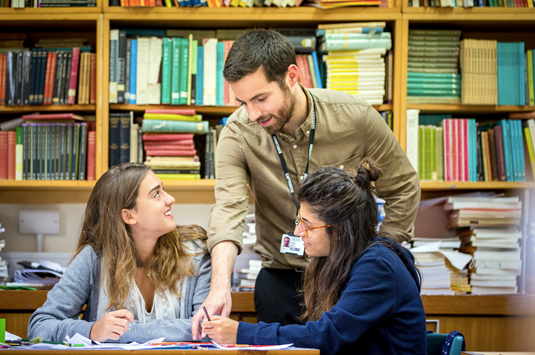 Katherine, Germany

"I like it at Bede's because the atmosphere is great, there are many people from different nationalities. I would recommend Bede's to my friends because I think it's a good way to spend your holidays, to make new friends and also learn something, and you also have to speak English so it's a way to improve your language."
Polina, Russia

"My favourite lesson is the research project lesson because you have to be very creative, sometimes you have to make a model, or you can act with other people, make a play and it's a really fantastic experience."