Bede's Summer School - Eastbourne Centre

Bede's Eastbourne centre is located on the coast, in the seaside town of Eastbourne and safely connected to the beach. This compact centre, founded as the first Bede's School in 1895, has the feel of a family home and offers a safe and welcoming environment for our youngest students. The academic, social and cultural programme is carefully designed to educate and inspire our youngest learners.
The Little Explorers course is full of lessons, activities, events and excursions that give students a great introduction to the UK. Lessons are in small classes with a syllabus and materials perfect for young learners. Activities make use of our outstanding facilities and are designed around the interests of younger students.
The evening entertainment programme provides an opportunity for recreation and fun and is designed to immerse students in the English language and culture in a stimulating and innovative way.
Excursions enable students to visit places of interest, students will go on a half-day trip on Wednesday afternoons and full-day trips on Saturdays and Sundays to our exciting range of historic, cultural and fun attractions and destinations.
ACCOMMODATION
Our secure boarding houses have bedrooms accommodating 4–8 students that enable new friendships to form and help a sense of community to develop. Students share their bedroom with children of a similar age and from different countries. Bathrooms are shared and in close proximity to bedrooms.
FACILITIES
Eastbourne has an outstanding sports hall, swimming pool, dance studio, Astroturf playground, art studio, drama theatre, IT suite and access to the Bede's sports fields, as well as a garden and beach access for supervised visits. Some classrooms have stunning sea views.
PARENT PROGRAMME
Parents of Little Explorers can also study at Bede's Summer School. We offer a programme of English lessons (group or one-to-one) and a leisure programme for any parents wishing to combine a taste of the Bede's experience with a family holiday.

Ages: 6–11
Dates: 3 July – 13 August 2022
Capacity: 60 (Residential)
Lessons: 17½ hours per week
English levels: A0–C2 (All levels)
Class size: 10
Staff:Student ratio: 1:3
Speciality: Day and Parent Courses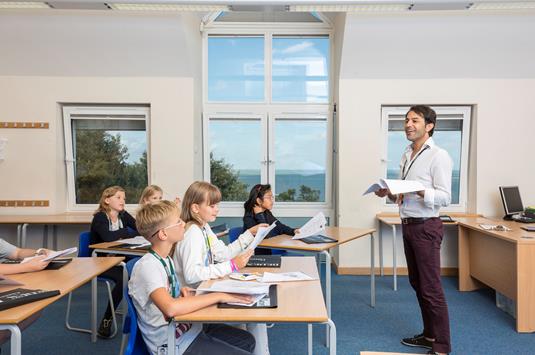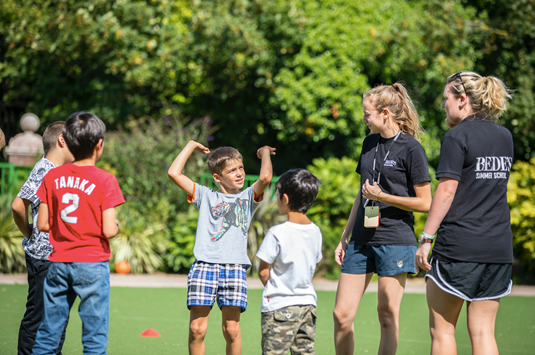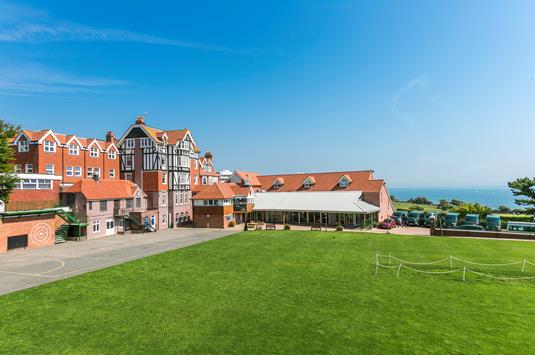 Astrid, Sweden

"I like Bede's because people here are very nice, it's like a family. You can make friends and learn very good English."
Jiang, China

"Bede's is a splendid school and the staff are very kind, and I like the classes here. I've done swimming and horse-riding and last week we had talent show practice."