Academic Summer Bristol offers academic and challenging summer programmes for British and international students aged 7 to 17. Located on the beautiful campus of Sidcot School in the Mendip Hills near Bristol. Sidcot School has classrooms facilities, a modern art centre, swimming pool, sports facilities, horse-riding, dining room and coffee shop all on one campus.

The summer programme combines a challenging and inspiring academic programme with an enjoyable leisure programme with two half-day and two weekend trips per week.  All students participating will gain a CPD accredited Be a Leader qualification that encourages students to learn new skills, work in a team and develop their leadership skills .  Students aged 15+ can choose from an excellent range of academic subjects taught by specialist teachers. Each student has their own individual timetable.
Students can experience a traditional boarding school on a beautiful campus in the country.
Students study the full range of academic subjects offered with A Level/GCSE focus
All students participate in Be a Leader to a gain a CPD-accredited certificate.
Elective activities: students chose what activities they want to participate in
2 half day and 2 full day trips per week
Learn from world-class teachers
Adventurers is offered at Sidcot and is a specialist programme developed particularly for young learners age 7 to 12. Students are taught by experienced primary school teachers in small groups (max 12 students) and enjoy 24 hrs supervision in a supportive and encouraging atmosphere.
Courses at School
A Level
Academic Preparation
CLIL
GCSE
IB
IGCSE
Young Learner Courses

English + Academic Programme
English + STEM (Computer programming & Robotics)
English + STEM (Science, Technology, Engineering and Mathematics)
Residential
Science and Mathematics
Summer vacation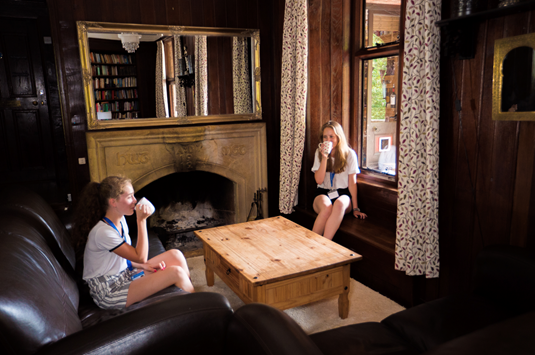 Hannah, Ukraine

"People here are so cool and friendly. I loved the atmosphere. I want to come again and stay longer. Our science teacher has really funny vibes, we do different experiments, like making crystals."
Adam, Russia

"I want to do engineering, so I choose physics as one of my subjects. The topics are discussed in a different way that I am used to. For example we discussed time travelling, whether it is possible from the physics point of view using the Einstein theory."