Bede's Summer School - Brighton Centre
Bede's Summer School Brighton is located on the campus of University of Sussex in Falmer, which is the only university campus in England that is surrounded by a National Park, so you can walk straight out of the campus into the wonderful Stanmer Park on the South Downs with views of Brighton's Amex Stadium. The modern campus is just 10 minutes away by train from the cosmopolitan city of Brighton and regularly serviced by buses.
The transition to higher education is a significant moment in a young person's personal, social and academic development. Pathways to Higher Education course is designed to ease that transition for those students looking to attend university in an English-speaking environment. Lessons consist of Academic English, Skills for Higher Education and Academic Pathways. These combine to form an academic programme themed by specific subject areas, whereby students learn both the language and content required to engage fully in academic study in their preferred field.
An intensive IELTS preparation course and exam is also available for students (aged 16+) wishing to gain an internationally recognised qualification and those seeking entry to university in the UK. This fully-inclusive programme includes age-appropriate social events and recreational activities that make the most of the proximity to Brighton City Centre and coastline in the evening. These can include things like outdoor big screen cinema, music concerts, comedy shows, ten-pin bowling or beach visits, designed to immerse students in the English language and culture in a stimulating, fun manner.
CATERING
The different restaurants on campus offer a wide range of Fairtrade foods from which students can choose. Students will have a £22 daily meal allowance to buy their meals. Any unspent credit at the end of each day will be lost, so students are encouraged to make the most of this allowance each day.
ACCOMMODATION
Brighton offers a single bedroom with en-suite bathroom in a modern student residence on campus. Students will be accommodated in flats with those of a similar age and from different countries. Each flat has a common area with sofas and a fridge where students can relax with their friends.
FACILITIES
The Sussex University campus offers various eateries and cafés, an IT centre, on-site supermarket, pharmacy, bars, post office, ATM and a sports centre.

Ages: 15–20
Dates: 3 July – 13 August 2022
Capacity: 80
Lessons: 25 hours per week
English levels: B1-C2
Class size: 14
Staff:Student Ratio: 1:5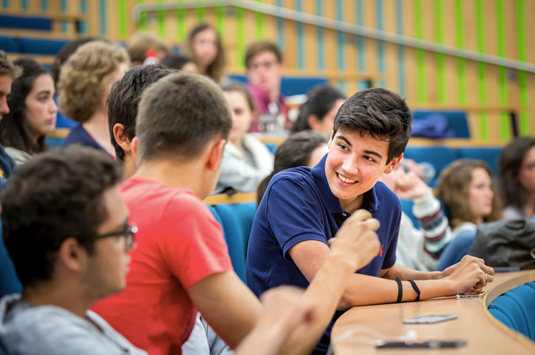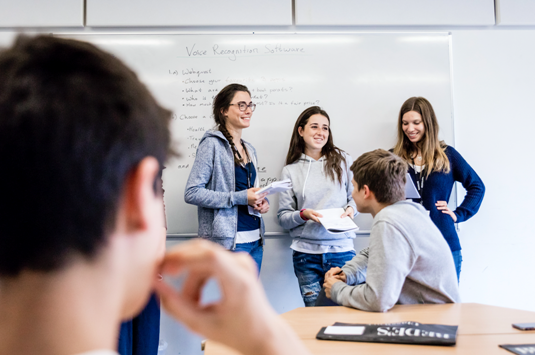 Deniz, Turkey

"I would recommend Bede's because it's the best way to improve English and have fun, it's not like a normal class at school where it's boring, it's really fun."
Stefan, Germany

"I think I like Bede's because of the friendly atmosphere, so if you need to communicate with people and find friends this is the perfect place to do this. On the academic programme, we have 6 hours of studying every week, there's Business, Mathematics, Science, Humanities and Economics, and a lot of other subjects. Staff here are very friendly, they are always full of energy and very creative, they always invent something that makes us communicate with each other."