Last week, Quality English and Quality Education (QE), held their first ever Teacher Development Day and Student Fair in Udine, Italy.
In partnership with Destinazione Lingue, QE organised a series of CPD sessions presented by QE school staff which they delivered to over 100 Italian teachers of English. The event was held on 4th May at the University of Udine and the 19 QE schools in attendance delivered a wide range of CPD sessions. Several lucky teachers were awarded scholarships to QE schools for teacher development courses before over 300 students arrived to find out more about the benefits of studying at a QE school.
In the build-up to the event, six teams of students from 12 local schools had entered a competition entitled "What is your ideal Quality English school?" and the winners were awarded scholarship prizes at a special ceremony in the afternoon. The videos submitted were all of a very high standard and the two winning teams were delighted to receive their prizes.
The event in Udine was preceded by a QE Agent Workshop in Trieste on 2nd May. QE schools met with 16 agents from Italy, Croatia, Ukraine, Slovenia and Serbia to introduce them to their courses and what their destinations have to offer to international students.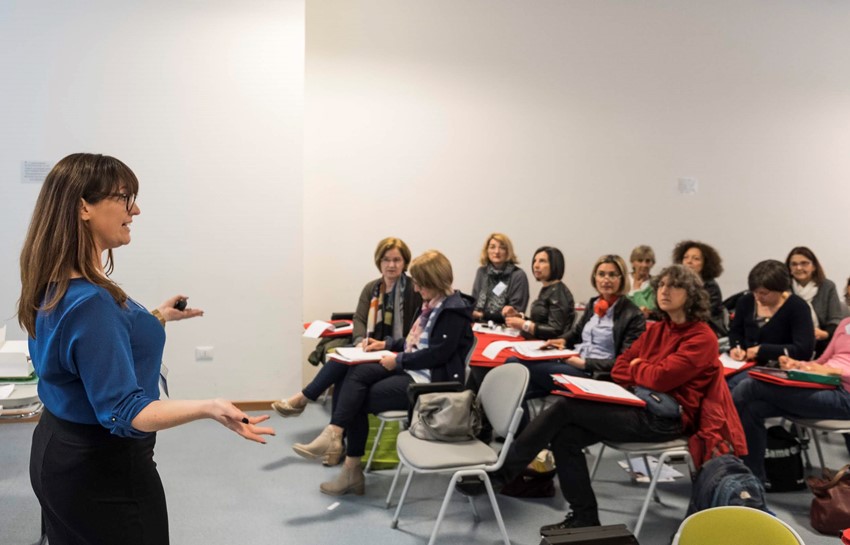 Speaking about the new format of the event, Chief Executive of QE, Jonathan Swindell commented:
"Our Udine Teacher and Student Day was the first of its kind for QE and it wouldn't have been possible without the hard work of Barbara Santuz and her incredible team at our partner agency, Destinazione Lingue. Their connections within the local education system enabled us to reach out to a large number of local schools and invite their teachers and students to learn more about our schools. All of our participating schools were delighted to have the opportunity to share their knowledge and experience with the local teachers and I'm confident that long-term relationships and partnerships were formed. We look forward to replicating the event in other regions in the future."
Director of Destinazione Lingue, Barbara Santuz, added:
"We, at Destinazione Lingue, are extremely proud and honoured to have had the opportunity to organise the first Quality English Day in Udine. Working alongside with Jonathan, Frances and all our QE partner schools has been incredibly rewarding and the feedback we are receiving both from teachers and students is amazing."