Academic Summer Camps is pleased to announce that due to popular demand, their successful half-term and holiday courses will be returning to Queens College Taunton this Easter. They've now been expanded to provide an excellent experience for students travelling from other countries to attend the camp.

Students aged 7-12 can spend their mornings enjoying our multi-sports or food & nutrition camp and in the afternoon join art & design, arts & crafts, adventure or performing arts. Older students, age 12-18, can spend the mornings relaxing, self-studying, or they can join our English or public speaking and interviews workshop. In the afternoon they can join revision workshops or let of steam in our multi-sports, art, adventure or performing art camps.

The camp includes a day trip to London and a day exploring Exeter, Bristol and Plymouth.

Academic Camp Holidays are delivered in collaboration with Queen's College, Taunton's holiday club, so there will be plenty of locals at the camp with whom to practise English and make new friends.
The camps are designed to improve students' verbal and nonverbal communication skills, presentation skills, critical and strategic thinking, organisation, time management, and flexibility. Students will leave the camp with a better understanding of how to focus, organise their time, set goals, strengthen friendships, and build team spirit.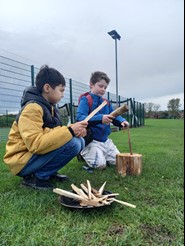 There will be teachers on hand to answer questions and to help motivate students as they prepare for their exams.

Moreover, they develop soft skills such as empathy, respect, positivity, and integrity, as well as a deeper understanding of their personalities in terms of learning styles, emotional intelligence, traits, and values. Overall, the programme develops students' life skills and helps them gain confidence.

Academic Summer Camp always have something for everyone and Academic Camp Holidays is no exception. Whether your student is already at a UK boarding school and wants a relaxing camp to provide holiday care or if they want to travel from their home country for an exciting camp experience to learn new skills and improve their English, Academic Camp Holidays has it covered.
Find out more here.