Country Cousins
has announced a new Academic Pathways residential summer programme for teenage students in 2023.
The school wants to give their older students the confidence to come and study in a UK University in this new Academic Residential starting in 2023. The transition to Higher Education is a significant moment in a young person's personal, social and academic development.
This course is designed to educate, orient and acclimatise those who are considering university in an English-speaking environment.
Minimum stay is 2 weeks, courses will be from 8th - 22nd of July 2023, and 22nd of July - 5th of August 2023.
- Improve English Language proficiency, with a focus on Academic English.
- Experience life as a student in Britain.
- Increase knowledge in a chosen academic subject.
- Have a better understanding of the British way of life.
- Learn about people from other cultures.
- Develop personal and social skills.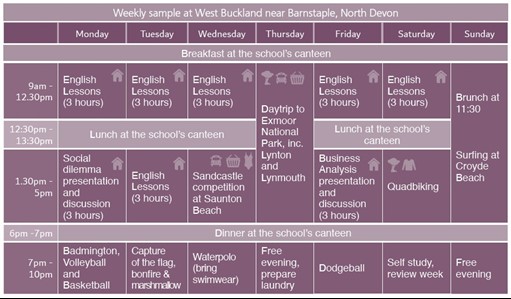 - Full board with 3 meals at the school canteen, packed lunch during daytrips
- 18 hours of English lessons per week, with end of the course certificate
- Access to swimming pool, tennis courts, gym, squash courts, sports centre, etc
- Daytrips to Exeter and Bristol Universities
The boarding house is just 5 years old. All rooms are single and ensuite.