Bede's Summer School is launching an intensive football course for 2020 at their Dicker Centre for international students with an intermediate, advanced or professional football level. The football training sessions will include 25% native English students.

Designed and executed by their partner Swerve Soccer, this is a progressive two-week technical training course delivered by high performance trainers, UEFA coaches and ex-professional players.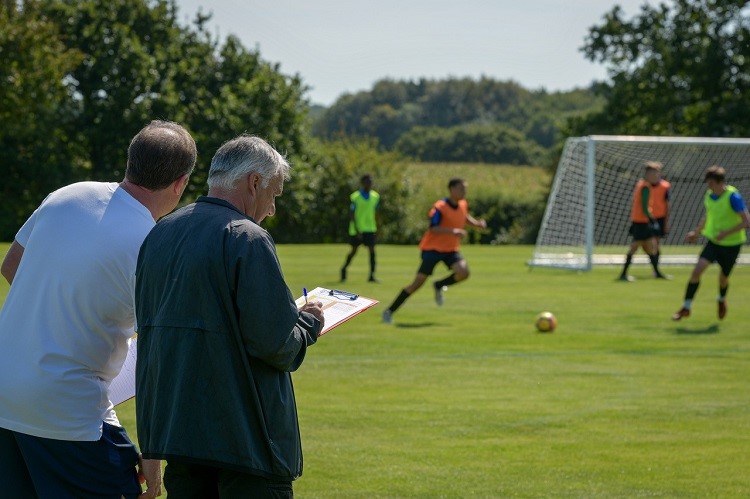 The course includes technical training, workshops and masterclasses, video analysis, tutorials, tournaments, Q&A with an ex-professional player, stadium tours, a showcase match and an awards ceremony. At the start of the course all Pro Football students also receive a full NIKE training kit, included in the course fee.

Week 1 of the course focuses on individual development while week 2 concentrates on team development.

During the course, players receive regular training from ex-professional Dan Harding, who has played for Southampton, Millwall and England U21s.

At the end of the course, students participate in a Showcase match officiated by accredited FA qualified referees, for a minimum of 40 minutes in the presence of a number of Professional Premier League Scouts who hunt for young talent.

Dicker provides an exceptional training facility for this course, with access to well-maintained playing fields, artificial pitches, a multi-purpose sports hall, swimming pool, professional gym and analysis rooms, which all form part of a multi-million pound sports complex.

Pro Football students join the English Plus students at Dicker for English Skills lessons, designed to improve their general language skills and accuracy when producing spoken and written English. They also join English Plus students for social events and cultural excursions during the evenings and on weekends.

Applications to join this course are welcome from boys and girls and are reviewed by Swerve Soccer in order to confirm a place.
Learn more about this course here.