Academic Summer in Cambridge and Academic Camp Switzerland were amongst the few summer providers who successfully ran their courses during summer 2020. They succeeded in providing academically inspiring, COVID-secure and exciting summer camps that students loved. They have also run successful Academic Summer @home online camp.

Now they are introducing high-quality autumn @home courses as well as summer 2021 life summer camps. Students can choose from the below online courses (all of them with maximum of 4 students in a group):
- Get ready for IELTS @home (30th November to 4th December 2021),
- Get ready for Uni @home (21st to 29th December) and
- Get ready for Medicine @home (16th December to 16th January) – accredited by CPD

Risk-free booking is now opened also for life summer camps in the UK (in London, Cambridge and near Bristol), in Switzerland (near Basil) and in Canada (in New Brunswick and in British Columbia). Popular specialist courses Get ready for Medicine, Computer Science, Engineering and IELTS courses are available. A new exciting addition is the Be a Leader leisure programme that brings together interesting trips, fun-filled, challenging and thought-provoking activities and equips students with a range of leadership skills that will stick with them for life.

One-year IGCSE course @home and one to one tuition in any subject and any level are also available.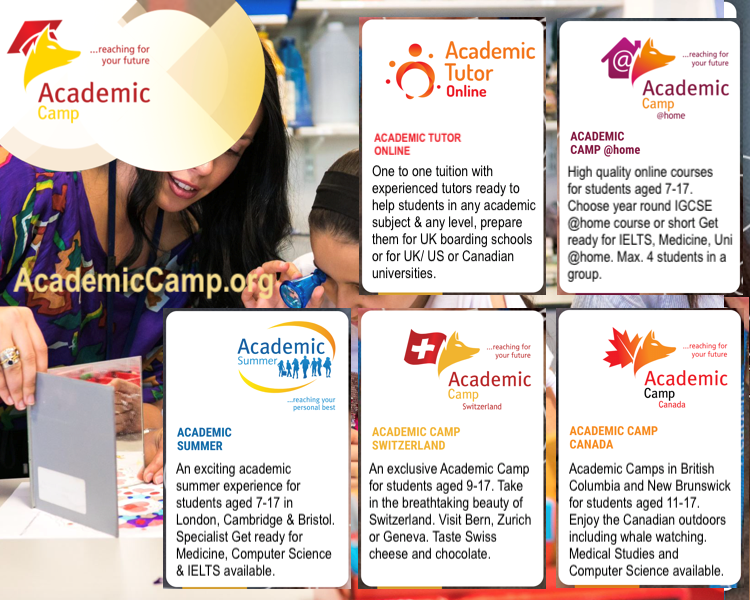 For all courses agents can get their tailored made booking links that will ensure students are correctly linked with their agent even if they decide to book directly.

Keep in touch with your students by offering them a variety of quality online courses plus have peace of mind by booking with summer course provider with experience in running COVID-secure courses.
For more information, visit the school's website.