UK Language Courses is really excited to announce that they are expanding their fantastic choice of centres for summer 2023 with the addition of two new schools.

UCFB, Wembley, London
UCFB Wembley offers state-of-the-art teaching facilities next to the historic Wembley Stadium. It's a closed campus with two underground stations making it the perfect base for students to explore the capital. The accommodation is single ensuite and all catering and classrooms are on-site making it a fantastic London option for all ages. The local area is pedestrianised and full of cafés, green spaces and shops, making it a wonderful location for students to explore.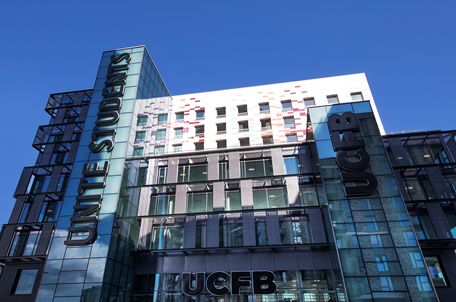 Dean Close School, Cheltenham
Dean Close School was founded in 1886 and has many traditional and beautiful buildings on its grounds. Situated on the edge of the town, it is easy walking distance to the centre so students can enjoy everything that Cheltenham has to offer. The school itself has a brilliant choice of facilities including an astroturf pitch, indoor swimming pool, an amphitheatre, sports hall and tennis courts which students can enjoy as part of our English Plus Programmes. Residential accommodation includes singles, twin and multi-bedded rooms with shared bathrooms or ensuite between two.
They now have 11 centres across the UK for 2023. These include traditional British boarding schools & modern university campuses in several locations including Bristol, Chester, Chichester, London, Nantwich, Reading and York.