The novel Frankenstein was published in 1818 by author Mary Shelley, who was just twenty years old at the time. The question remains as to why it's taken over two hundred years for a museum to be built in the author's name, despite her legacy.
Mary Shelley's House of Frankenstein opened in Bath this summer. It is the first of its kind, and a delightfully macabre addition to the list of attractions in the historic city.
Languages United had the opportunity to visit the museum and speak to one of the co-founders, Chris Harris. Harris explained to the school how Shelley lived in Abbey Church, a close walk from the museum, where she wrote the majority of the novel.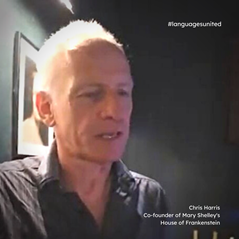 The walls inside the museum are made to look discoloured and aged, and different sounds and smells permeate the individual rooms. 'What we try to do here is tell Mary Shelley's story and also the story of Frankenstein, but in a multi sensory environment,' Harris told Languages United.
'As soon as you walk into the building, you're aware of ominous sounds...usually an animal, or a crying child or a crying woman...there's a slight smell of cannabis, because in those days they used to drug the audience.' Of course, the smell of cannabis they use in the museum is purely artificial, but adds a lot to the atmosphere.
Harris offered the school and their students plenty of information about the life of Shelley, from her family and relationships, to the events that preceded the conception of Frankenstein. The facts they learned were completely surprising and thoroughly interesting. Everyone left the experience feeling entertained, spooked, but nonetheless educated.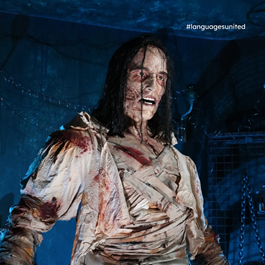 The museum is a great student attraction. The additions of the escape room upstairs and the terrifying basement below really keep you engaged throughout your time there.
Overall, Languages United is thrilled to share a city with such an amazing new attraction. They often use a retelling of the Frankenstein story with their students, so it's so exciting to further that experience with them with this spooky new addition to Bath.