Mountains, picture-perfect beaches, volcanoes, sea cliffs, coral reefs, waterfalls and rainforests: just a few examples of why ICC Hawaii is so popular amongst people who want to study English. Hawaii is such a unique destination and it offers so many different things for students to experience.

One reason that makes Hawaii so special is the "Aloha Spirit". People in Hawaii are welcoming and friendly; maybe the friendliest people you will ever meet when travelling. On top of that, Hawaii has a rich culture and history and it may be the most diverse place you'll experience.

Our students' favorite activities are swimming with dolphins, surfing and skydiving. With all the beautiful coral reefs, Hawaii is a great place for snorkeling. You can spot many different colorful fish, Hawaiian sea turtles and maybe even manta rays! Hawaii is also a hiker's paradise! There are multiple different hiking trails for both beginners and those with experience.

ICC Hawaii is located on Oahu Island, but many of our students go on neighbor island trips. The islands are only a short flight away, which makes them easy to explore. The six main islands are all unique in their own way.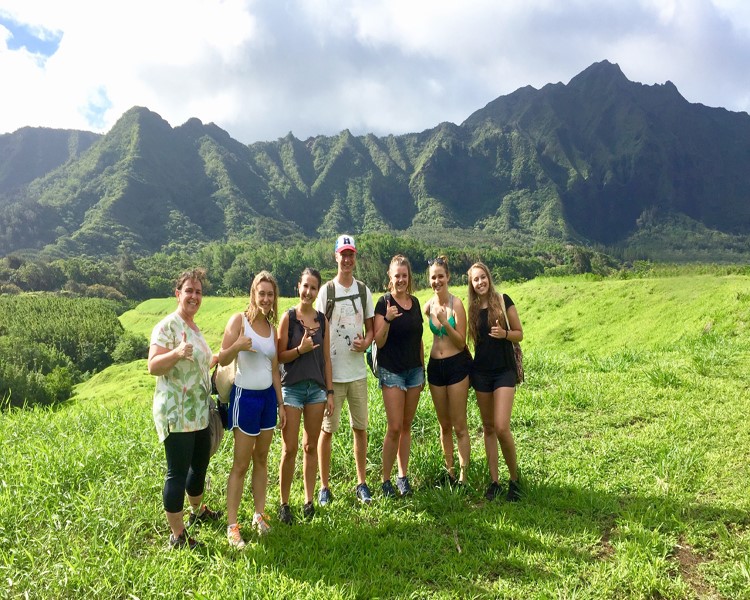 Hawaii is home to some of the most beautiful beaches in the world. You can find the world-famous Waikiki Beach on Oahu, but also many that are more peaceful and quiet. We are lucky to live in Hawaii and we encourage our students to experience as much as they can while they stay on this island.

Aloha!