This month's destination focus is on the birthplace of the English language with its natural and historical heritage, its vibrant towns and cities and its different accents and dialects: the United Kingdom (UK).  
The UK consists of England, Scotland, Wales and Northern Ireland and each region has its own characteristics, customs and traditions. It is a diverse nation full of contrasts and we have more than 35 Quality English and Quality Education schools spread across the UK so no matter at which QE school you decide to study you can be assured that you will find an unforgettable study experience and a variety of landscapes and cultures to discover! On top of that, all QE schools in the UK are accredited by Accreditation UK which is managed by the British Council and English UK, the UK's national, professional ELT Association. 
As a presentation of the different locations and all our wonderful QE schools would unfortunately go beyond the scope of this article, I'd like to give you 5 reasons why you should study English in the UK: 
1. The United Kingdom – where it all began 
The United Kingdom (and England more specifically) is the birthplace of the English language. So, what better place to learn English than where it all began!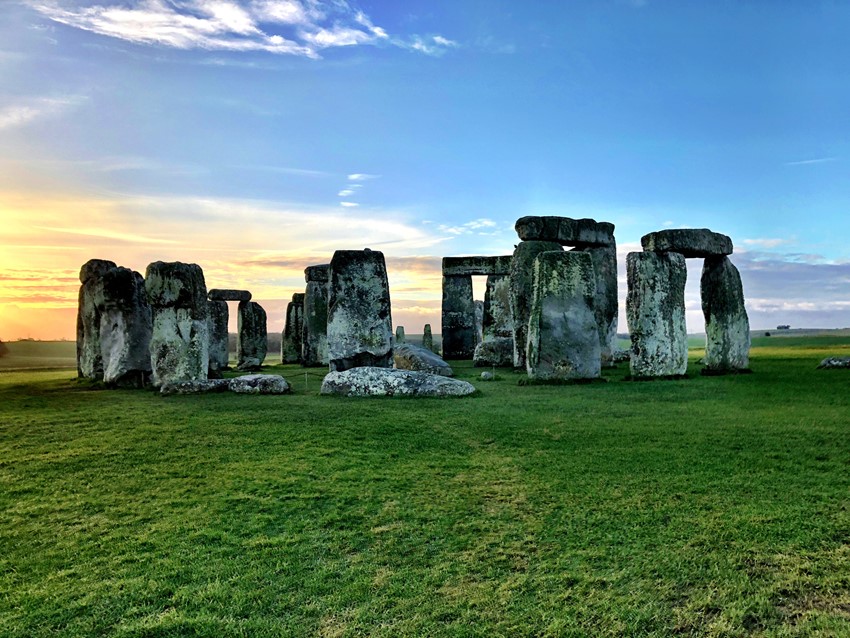 Stonehenge is perhaps the world's most famous prehistoric monument 
2. Largest variety of English language courses 
The UK is home to the largest variety of English Language courses in the world. No matter what your age, your level of English or the focus your course should have – the list is endless! Check out what types of courses our QE schools have to offer. The UK has something for everyone! 
3. Discover British History and Culture for every taste 
It's undeniable that the UK is filled with rich history and culture and that it offers culture for every taste. No matter if you like literature, music, movies or politics, you have certainly come across several well-known people or artists from the UK, so this is your chance to discover more about where and how they live or lived.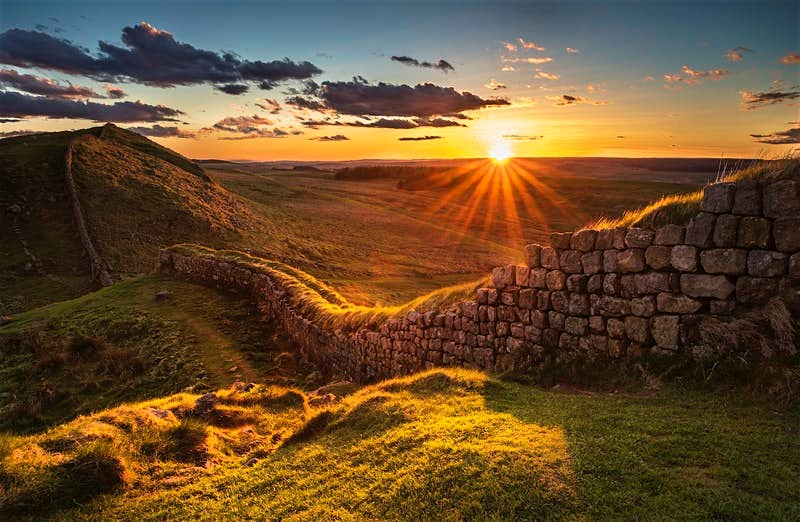 Hadrian's Wall - Extending from one side of England to the other, this one-time northern frontier of the Roman Empire is arguably the greatest historical monument in the country
4. Highly valued qualifications 
British qualifications are internationally recognised and valued around the world! An English qualification that you have taken at one of the QE schools in the UK can help you to get a new job, further your studies or expand your career opportunities.  
5. You get to experience the British humour firsthand 
Many Brits believe that the British sense of humour is unique, and more sarcastic and self-deprecating than other nations! The most difficult part of British humour for foreigners is that it is not often funny across cultures; so when you are in the UK, judge for yourself!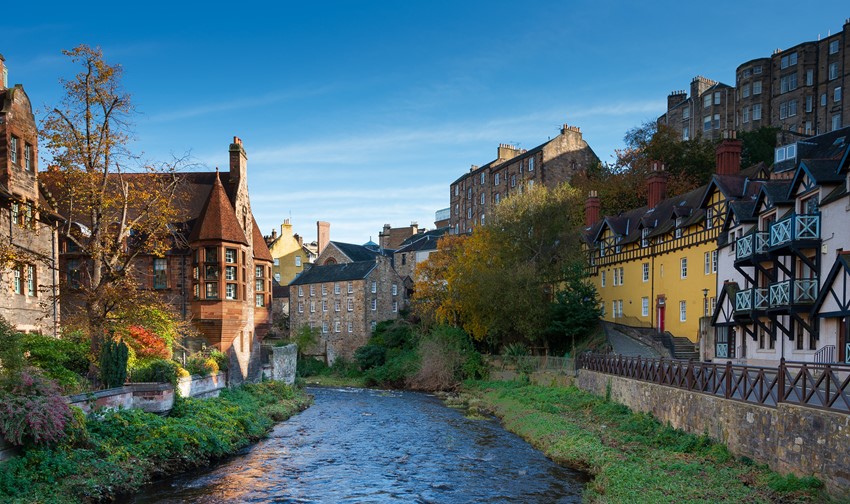 Dean Village, Edinburgh 
Every year around 600,000 students come to the UK to learn English – do you want to be one of them? Just contact us at info@quality-english.com if you need more information!