Imagine you're on Who Wants to be a Millionaire. It's the final question. Here goes - 'According to the Guinness World Records (2013) which country has the largest population of camels in the wild?' Would you know the answer? Luckily for me, I have visited this country, sat on one of these camels and been told by the camel keeper (who didn't have a name badge so I'm not 100% sure this was his title) the answer – it's Australia!
This was one of many wonderful surprises and adventure I discovered on my travels around Australia. Now Australia's a big place (it's the sixth largest country in the world) so I'm going to focus this article on Cairns and the surrounding area where Quality English school, Cairns Language Centre, offers year-round courses for both adults and juniors.
Great Barrier Reef
Rather than asking 'should I visit the Great Barrier Reef?', you should be thinking 'how should I explore it?'. You can swim, snorkel, dive, sail and helicopter over this mesmerizing masterpiece of nature. I choose to snorkel, and I don't think I know enough adjectives to describe how truly wonderful this experience is. You can choose to explore the reef from many different locations, including Cape Tribulation…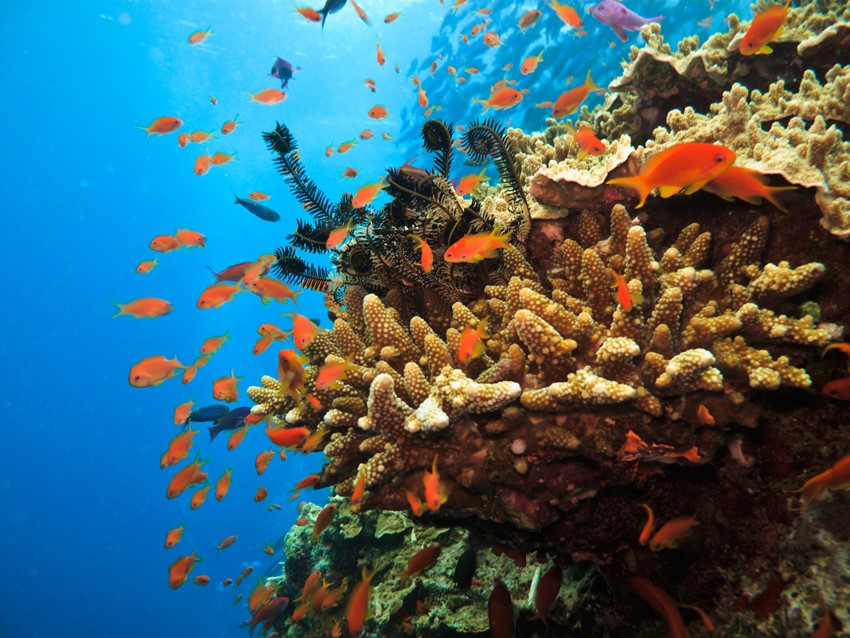 Rainforest meets Reef
Cape Tribulation is the only place in the world where two world heritage sites meet – the Great Barrier Reef and the Daintree Rainforest. It's a three-hour drive north of Cairns but well worth it for the incredible experience of moving from the golden sand and sparkling waters, straight into the rainforest. The Daintree rainforest is the oldest tropical rainforest in the word (beating the Amazon at 130 million years old) and a richly diverse range of flora, fauna and wildlife. A guided tour is recommended or, you could try Jungle Surfing...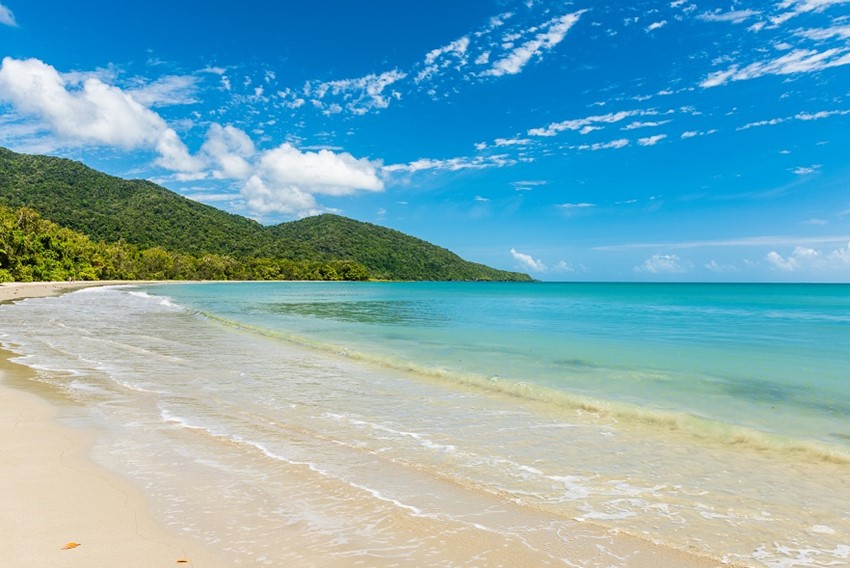 Jungle Surfing
Whilst you're at Cape Tribulation, you could choose to explore the rainforest purely by foot or by a guided zip line tour, referred to as 'Jungle Surfing'. You need to allow two hours for this interactive experience which starts with what they claim as the 'worlds first Human Hamster Wheel cable lift' and ends with ziplines from the treetops to the floor. There are platforms along the way at different heights so you can see all aspects of the rainforest.
Rainforest Railway
If you want to explore a rainforest in a more relaxed way, closer to Cairns, you could try the Skyrail. It's formed of small cabins, with large windows to see the surrounding rainforest. Some have glass floors too! There are a couple of stops along the way to hop off and enjoy tree-canopy boardwalks. The Rainforest Skyrail ends at the Mossman Falls, a huge waterfall and wonderful end to the trip. The Skyrail is just 15-minute drive north of Cairns...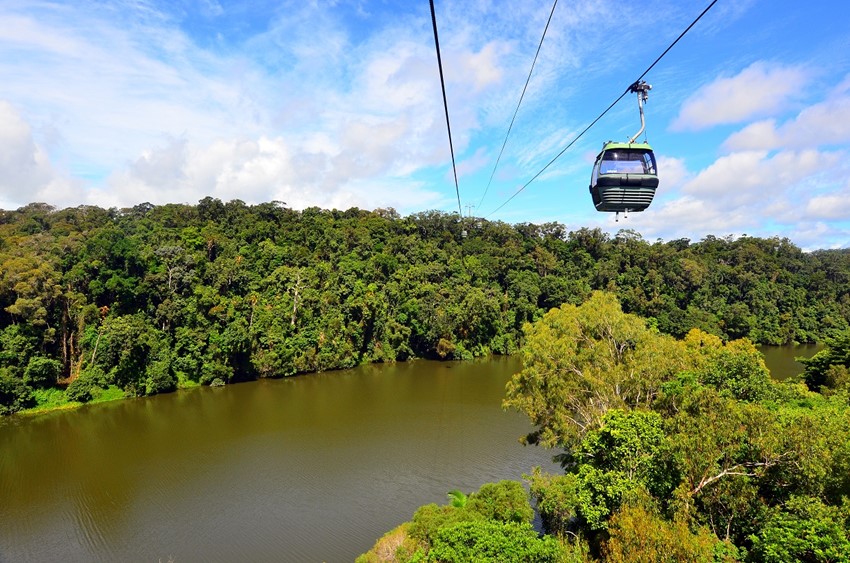 Back in Cairns
Now we're back in Cairns, a visit to Tjapukai Aboriginal Cultural Park is great way to learn about the 40,000-year old Aboriginal culture through dance and song. I really enjoyed the boomerang and spear throwing demonstration, and bush foods and medicine presentation (especially after visiting the rainforest).  All this adventure has made me hungry so I'm off to Rusty's Market to pick up some local food whilst listening to local musicians.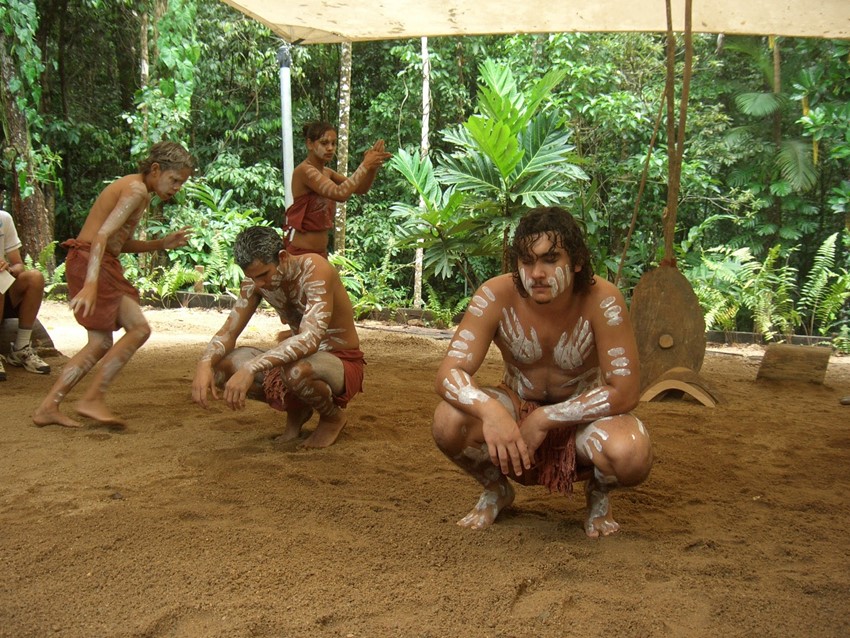 Thanks for reading. Please let me know if you have any questions.
Useful links:
http://www.quality-english.com/course-finder/australia/cairns/cairns-language-centre/
https://www.junglesurfing.com.au/tours/jungle-surfing
https://www.destinationdaintree.com/locations/cape-tribulation