e-Mission: Quality English Online Agent Workshop 11th February 2021
e-Mission: Quality English Online Agent Workshop 11th February 2021

Join our Online Agent Workshop for our licensed schools and agent partners. Our schools will have the opportunity to meet with their partners on a dynamic and user-friendly platform and discuss their Online Courses and future plans for their centres. 
Due to popular demand, we will have two eMission on 11 February:
Thursday 11th February - 09.00 - 11.30 (London)
Thursday 11th February - 14.00 - 16.30 (London)
Please see the list of educators below:
Thursday, 11 Feb @ 9am
Thursday, 11 Feb @ 2pm
Taunton School (UK)
Country Cousins (UK)
English in York (UK)
CEC - Cork English College (Ireland)
Languages United (UK)
Southbourne School of English (UK)
Atlantic Language (Ireland)
Lewis School of English (UK)
St Clare's (UK)
Concord College (UK)
ATC Language School (Ireland)
LSI / IH Portsmouth (UK)
Lila* Liverpool (UK)
BLS English (UK)

The English Language Centre -

Brighton / Chester / Eastbourne (UK)

Bridge Mills Galway Language Centre (Ireland)
CELT - Centre for English Language Teaching Ltd (UK)
Living Learning English (UK)
Wimbledon School of English (UK)
 
If you would like to take part, register here or contact kathi@quality-english.com for further information.
We would like to thank our Corporate Partner, LanguageCert for sponsoring this event.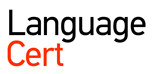 Our e-Missions offer a convenient, green and cost-effective addition to our standard missions which will allow QE/QEd schools and Quality Agents to meet in a Virtual Conference Space without having to travel, thus saving time and money.
e-Missions offer …
An excellent way for Authorised Quality Agents to build relationships with Quality English and Quality Education colleges
Easy to use system! After registering, allow us to set up your schedule, and then just log on to the virtual platform for the meeting at the correct time
Schools and agents can take part from anywhere around the world without having to leave the office
Contact kathi@quality-english.com for more details on how to take part.