Located on the tropical Hawaiian island of O'ahu, with its stunning beaches and volcanic landscapes, ICC Hawaii offers fantastic teaching and learning facilities and a warm "Aloha" from all the staff. The school is conveniently located in the capital city, Honolulu, with good transport links and local amenities.
Courses at School
Academic Preparation

Academic Year
University Pathway

Business English - General
English for Specific Purposes

Aviation/Military
Banking and finance
Engineering
Law
Mature students
Media/Culture
Medical courses
Sport/activities
Travel and tourism

Examination Courses

Cambridge
IELTS
TOEFL
TOEIC

General English
One-to-one tuition
Online Courses
Teachers' Courses

CELTA
Teacher refresher (Primary)
Teacher refresher (Secondary)
TKT

Young Learner Courses

Homestay
Outside of summer
Residential
Summer vacation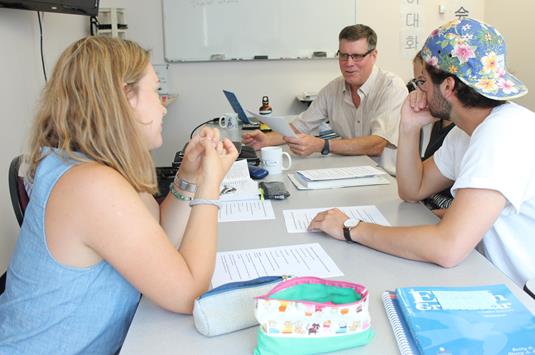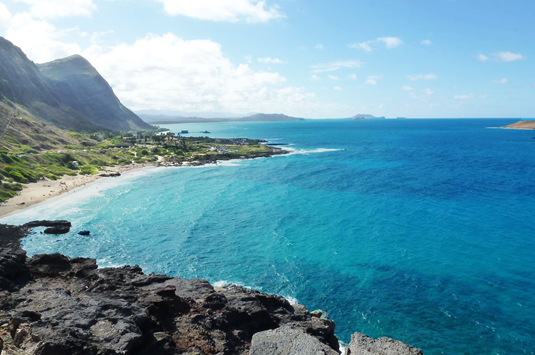 Amelie, Switzerland

"Studying here at ICC Hawaii, I was truly given a great educational experience. Being able to come to Hawaii and study in such a different but yet unique location, I feel that my choice to study at ICC Hawaii was worth it. During my weeks of studying at ICC, my speaking and writing skills have been my main focus for improvement. The courses that I was enrolled in always encouraged me to enhance my knowledge a lot more than I expected to"
Khalifah, Saudi Arabia

"Through this experience, I have made new friends from all over the world, explored some of the many adventures of Hawaii, and learned more than I could imagine. After studying here, I'll be leaving with better confidence in pursuing my goals. For anyone who's looking into improving their English skills, I would definitely recommend ICC. ICC Hawaii is the starting point of an exciting journey ahead!"