ICC Hawaii's students can gain lifelong memories when studying English in Hawaii. The school conducted three interviews to find out what their students thought about studying at ICC and Hawaii.

The school's former student, Josephine Joassart from Belgium, describes her experience at ICC Hawaii this way: "Studying at ICC has been a good way to make new friends. I like studying part-time, because then I have enough time to hang out with friends and explore Hawaii. I also like that we can take days off so I can go to neighbor islands for example."

Josephine's favorite experiences in Hawaii were travelling to neighbor islands and hanging out in North Shore on Oahu. She's been to Maui and Kauai and had plans on going to the Big Island later. She says that all the islands have something different to offer.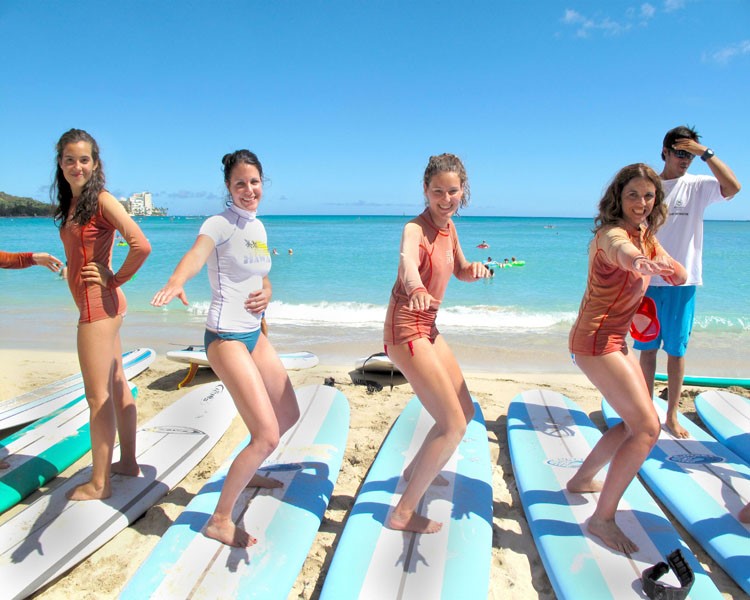 ICC's current student, Usaki Nagasuna from Japan, describes her experience in Hawaii the following way: "ICC is fun and it's easy to understand the teachers. I always feel happy and comfortable here. I have met many nice foreign people. I also like hiking and going to the beaches. Koko Head and Makapu'u Lighthouse trail have been my favorite hikes. I hope to do a skydive someday."

Jong Min Kim from Korea says that the teaching methods at ICC are useful and delightful. He was also glad to find friends from many cultures. He feels very fortunate to have chosen ICC as his English school. "I want to give a special thanks to my teacher Scott. I've had so much fun at ICC."

All of ICC's students are part of ICC Ohana (family in Hawaiian) and the school is happy to welcome anyone to come and experience everything that Hawaii has to offer!