Greetings from KELOWNA VanWest! Kelowna is an amazing destination for international students looking for a truly CANADIAN experience! More than 80% of the population are native English speakers and local people are very friendly and easy to converse with.

The school's campus is located in the heart of Kelowna downtown and everything such as cafes, restaurants, bus stations, lake are within walking distance. Kelowna Van West have about 100 students and focus on individual students' goals and English skills. They offer assignments everyday and students get evaluated once a week by weekly review test result, attendance, participation and teacher feedback. It helps students to figure out weaknesses and strengths because they can see their skills in speaking, listening, reading and writing separately. They can work on weaknesses in the afternoon elective classes.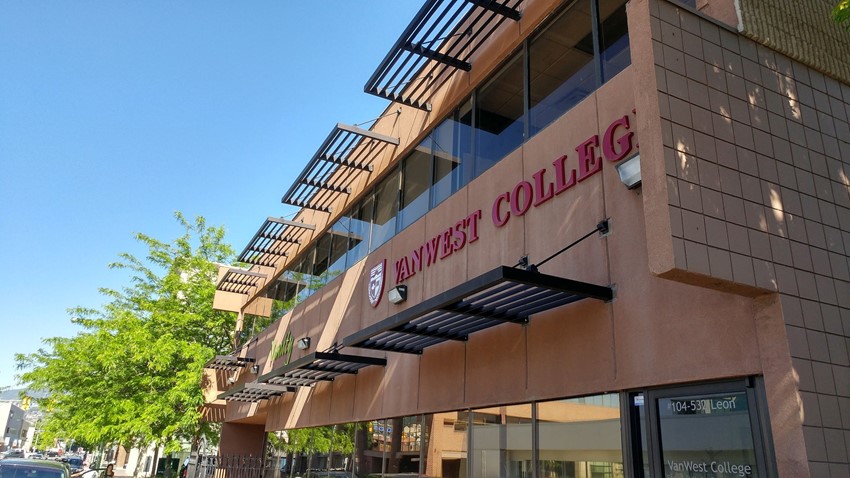 Kelowna is also one of famous vacation destinations for Summer and Winter and this winter, the school is excited to inform you that we have ESL+ Ski & Snowboarding program for both youth and adults students. Students will enjoy not only studying English with them, but also experience ski and snowboarding in the popular winter resort in Kelowna. Beginners are more than welcomed.
Kelowna VanWest is looking forward to having students from all over the world !