The College of English Language, best known as CEL, has just announced Future Global Leaders, a new course offering for teenagers in their San Diego Summer Camp for this summer. The new course is geared toward teenagers (aged 14 - 18 years) who already have at least an upper intermediate English level and want to apply their language skills in topics like business, sales, marketing, and public speaking.
Curated by CEL's dedicated academic team, Future Global Leaders takes a project-based learning approach to the core principles and practices of cultural awareness, being part of a team, and developing leadership skills. Through hands-on, team-based projects, students will learn to work with team members from diverse backgrounds to develop a business plan, invent a product, make a sales pitch, strategize a marketing plan, and succeed in using their shared English communication skills the whole way through.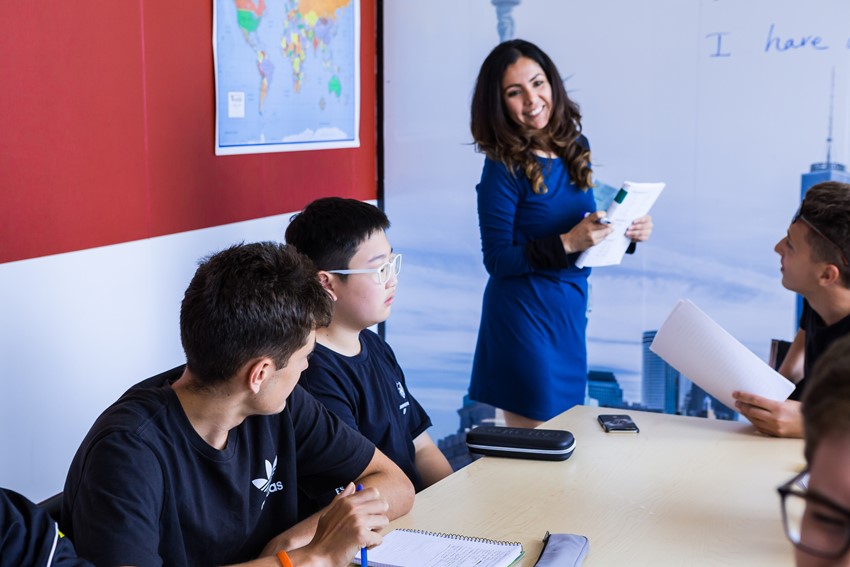 "We've seen an increase in requests for project-based learning, so we designed a course that teaches English in a more hands-on way for students who are ready to take that next step and develop their English on a higher level," says CEL Marketing Director Christopher Thebing.
Unlike CEL's other course offerings, Future Global Leaders will have less of an focus on grammar and more of an emphasis on leadership skills, cultural awareness, and being part of a team in an English-speaking environment. The goal of the program is to find high achievers from around the globe and develop their soft skills, their character, and their résumé so that they can become the English-speaking leaders of tomorrow.

CEL is an accredited language institution and offers high quality English classes in San Diego, Pacific Beach, and Los Angeles. It is recognized by EnglishUSA, CEA, ALTO, Quality English, SEVIS, CSN, Bildungsurlaub, and SACM. CEL remains an industry leader in English language education, and also offers unique programs like English Plus Experience, English & Surfing, and English & Volunteering.

CEL's Future Global Leaders program is accepting enrolments now for July 2020.