The London School of English has over one hundred years of experience and provides a wide range of English courses for motivated adults and professionals who need to communicate in English for their international studies or work. Clients and their needs are at the centre of everything the school does. Every client has unique goals in learning English, so all courses are tailored to fit the needs of each specific client. Clients can choose the course that suits them best among a range of courses offered by the school such as General English, Business English, Legal English, Accent training, Online English and Corporate English training.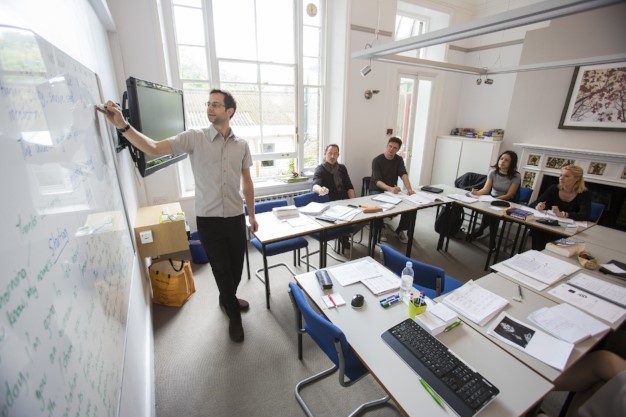 How The London School of English uses company reviews to turn clients into brand advocates — Trustpilot Blog
The London School of English sells knowledge as a service, which is extremely hard to quantify. Service-based companies need to build more trust with consumers than product-based businesses, who have more chances of building consumer confidence with packaging or online product descriptions.
Facing this challenge, the school realised that they needed to focus more on their online reputation and their clients. In August 2016, Olga Podshibikhina, Digital Marketing Manager at the London School of English, offers additional insight, "We aim to develop a more integrated online strategy across the business in order to understand our clients' needs and build their trust. We chose Trustpilot because of its outstanding international reach, the ability to easily invite clients, the fact that Trustpilot is always innovating and improving its product, and the very personable, proactive account management contact that we have."
"We need to leverage appropriate digital channels to get our message across to our B2B and B2C markets. The great thing about Trustpilot is that it works best for organisations that have nothing to hide and have confidence in the quality of their product or service. We simply ask our clients to share their experiences for the benefit of others. Needless to say, we're very pleased with the response rates and the scores. And though we're not wholly surprised by the positive feedback, we're far from complacent and continue to work hard on pushing that 9.3 rating higher still. The valuable qualitative feedback we get through Trustpilot helps us to identify the areas we most need to focus on to do just that." - Hauke Tallon, Chief Executive of The London School of English