At Excel English we're always looking for ways to improve and ways to help all our students learn more quickly and have an even better experience in London.  
30+ Language & Culture Course
This intensive small group course is designed for the more mature learner who has specific needs and often little time to spare.  With a maximum of 6 students per group and a syllabus created round the requirements of the participants, students learn English fast and also explore many aspects of current British culture. The lessons take place in a dedicated 30+ room in our purpose designed building surrounded by beautiful gardens. 
Each week the 24 hour course features
16.5 hours of English tuition with enthusiastic qualified teachers
Lessons based around the individual needs of the group, but with an emphasis on improving listening and speaking skills in both social and business
Stimulating up to date topics including aspects of British
1.5 hours given to a talk and a question and answer session with an outside
A half day London excursion with the teacher
An evening activity with the teacher
Option guided self study
The London Prime Experience
 We have an expression in English – 'The Prime of Life'.  And what is the prime or best time of life?  Is it when you're young and struggling with academic studies or exams, is it in your 20's or 30's when you're establishing a career and maybe starting a family, or in your 40's when you're paying for your children's education and worrying about their future?  No!  At Excel English we feel the Prime Time of Life comes when you're in your 50's or older and you have fewer responsibilities, more time, more money and still have your health.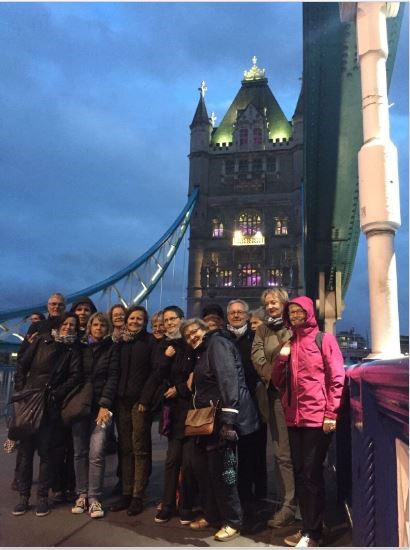 That's why we have decided to offer one of our very popular English+ Experience courses on 4 set dates during the year, so our 50+ students can learn and explore with other people their own age. 
Each week the 40 hour programme includes
15 hours of English with other Prime Experience participants
15 hours of unusual activities and excursions in London specially selected for mature learners with admissions etc included
A weekend trip outside London
New friends, new experiences and a fresh outlook on life
And of course our many other English+ Experiences are also still available for individuals to book at any time of year.
Contact Excel English for more information.