Bede's Summer School will be offering a unique opportunity for international students to integrate with local British students this summer in as many as two of their summer centres.

The school's Eastbourne centre will host Bede's Holiday Club, allowing students from Bede's Prep School and local community to join the Little Explorers for activities, academies, breaks and meal times. Located on the coast, this compact centre has the feel of a family home and offers a safe and welcoming environment for the youngest learners, aged 6 to 11. Parents of Little Explorers are also welcome to study at Bede's Summer School and can select from a range of group or one-to-one English lessons in an international environment.

Integration with British students in Bede's Summer School will also take place in the school's Dicker centre. The LaLiga Camps UK course already has a great number of local players enrolled and Bede's Summer School is excited for their international players to be playing alongside some of the most wonderful footballers from Bede's & the local area. LaLiga Football Camp UK specialises in providing the best possible training environment for male and female players aged 12 - 17 from the UK and across the world.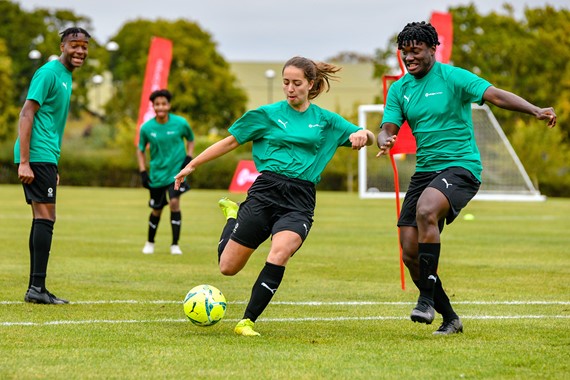 This is a great way for EFL students to practise their newly acquired English skills with native speakers in a nurturing summer school environment. Please visit the school's website for more information.