This summer Access International in Toronto, Canada successfully launched a new Summer Camp in Hamilton, a beautiful medium-sized city, located half way between Toronto & Niagara Falls.   
Both groups & individuals from around the world, between the ages of 13 – 18 years, took part in morning English classes and afternoon trips & activities.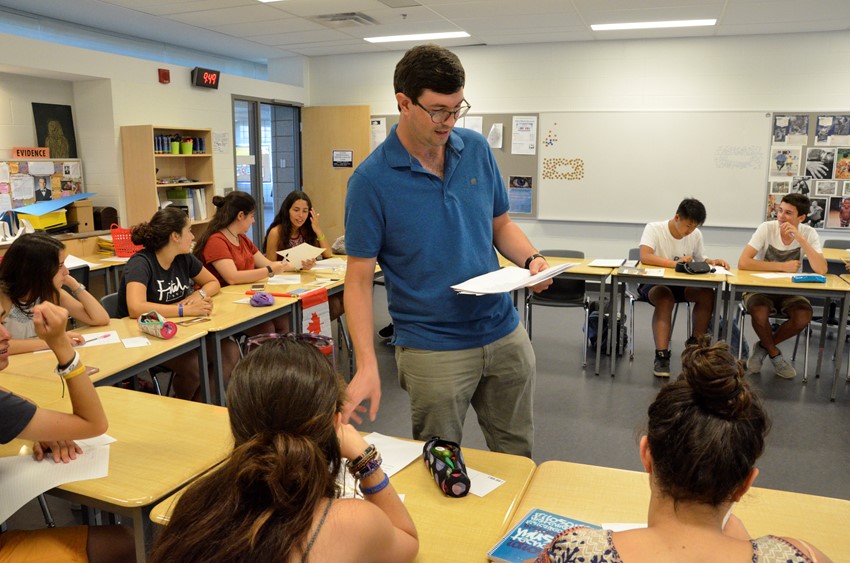 Particular strengths of the program were our incredibly friendly and caring Host Families, as well as many exciting trip & activity offerings. More than adequate time was spent in Toronto each week, with two full days devoted to students exploring sights around the city with their teachers.   A special focus was placed on highlighting beautiful natural surroundings, such as hiking & waterfall viewing in the forest, rafting on the Grand River, hanging out at the beach & swimming in Lake Ontario, and of course experiencing Niagara Falls by boat!!!
The program took place on the campus of Hillfield Strathallan College, a private high school with modern, state of the art facilities.  The grounds of the school included tennis courts, nine soccer fields, and beautiful outdoor eating areas.
For accommodation, students could choose between living with a Host Family or living in Mohawk College Residence (directly beside our school).
Students in Homestay, consistently rated our host families as the best they have ever experienced!!!  Unlike in a bigger city, Hamilton host families are genuinely enthusiastic and excited to meet our students! They enjoy taking them places and introducing them to Canada and Canadian culture.
Students living in Residence had the convenience of living and studying on the same campus.  Participants were provided with evening and weekend activities, including barbecues, and day trips into Toronto, with their residence group to ensure they were always having fun!  Access chaperones lived in the residence to ensure our students' safety.  
After our first successful summer, Access is pleased to once again offer this unique summer camp experience to students from around the world in 2017.