Toronto is a beautiful and bustling city, settled along the Lake Ontario shore. Capital of the state of Ontario, and 7th largest city in North America (2016, over 6 million inhabitants).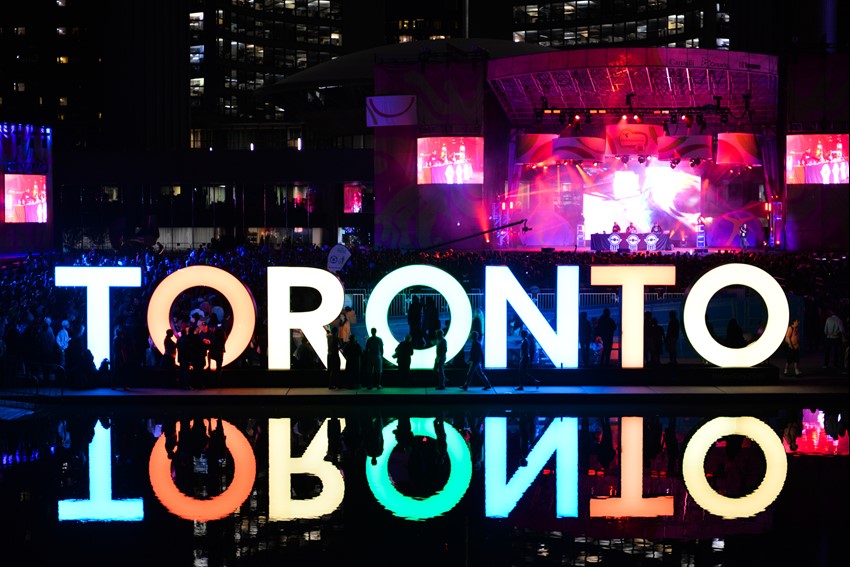 Explore the Royal Ontario Museum
Your stay in Toronto is not complete without visiting the Royal Ontario Museum – Canada's largest museum covering world cultures and natural history, which is conveniently based in downtown Toronto. The ROM also offers special programs and events, and also educational activities.
Tip: Student discounts are available, bring your student card. Visit on Fridays between 4:30-8:30pm for the cheapest entry!
Distillery District for a unique and trendy afternoon
The Distillery District is a great place to spend half a day if you are near downtown Toronto and want to get off the beaten track for a little while. You will not find any chain stores or cafes in this pedestrian-only  village, only one-of-a-kind, independent shops and galleries. It is set amidst fabulous Victorian architecture and is devoted to promoting the arts and culture.
Tip: if your on a (student's) budget, you can window-shop instead
Outdoor days at High Park
Enjoy a day in this breathtaking park. Discover High Park's the ravines, hiking trails, and mature oaks. Take a picnic and a book to read when the weather is good, and sit on a lawn to relax. There is something for everyone, even a pool and a zoo!   The main entrances are on Queensway Avenue and Bloor Street. Take the TTC subway to High Park station on the Bloor-Danforth line, busses also service the park.
Tip: there is no entry fee for the park, only for the zoo!
Climb the CN Tower  … or take the elevator
A bit pricy, but well worth a visit with stunning views of the city. Go up the CN Tower on a clear day so you get a spectacular view. Avoid the crowds and visit before 11am or after 6pm. You can get a student's discount (10% off adult fee) with the many student cards (see their website for details), you can also search online for discount codes. Buy tickets online to jump the ticket queue!
You can also walk up the CN Tower, but be prepared as there are 1776 steps!! Every year several fundraiser events take place where you can help raise money for WWF (annually in April) and other charities by walking up the CN Tower. Get your family and friends to sponsor you, and make a difference! To start your hike, walk past the elevators and straight up Toronto's most famous landmarks.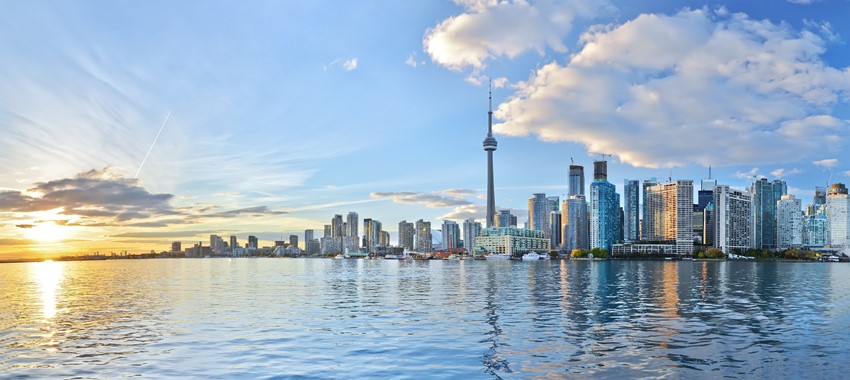 Go (window) shopping at St. Lawrence's Market
Graze on foods from different stalls, look at antiques, eat a cheap lunch whilst sitting outdoors. We don't judge window shoppers, enjoy the spectacle that's the market even if you're on a (student's) budget!
Soak up arts and culture at the Harbourfront Centre
For four decades Harbourfront Centre has been on the cutting edge of all that is current and creative in Toronto. Find yourself in a rich cultural environment showcasing Candian and international art. The centre "provides internationally renowned programming in the arts, culture, education and recreation, all within a collection of distinctive venues in the heart of Toronto's downtown waterfront".
Tip: there are a lot of free events, search their website with"free" to find details
Hang out on Yonge-Dundas Square, catch a movie, participate in Toronto outdoor culture.
The Yonge-Dundas Square is a unique focal point of the downtown Toronto community. The Square is designated for use as a public open space and as an event venue. You'll discover a wide range of activities on the Square, mostly free: community celebrations, theatrical events, ourdoor movies (June/August), and concerts – events that appeal to residents and tourists alike and provide a showcase for local businesses.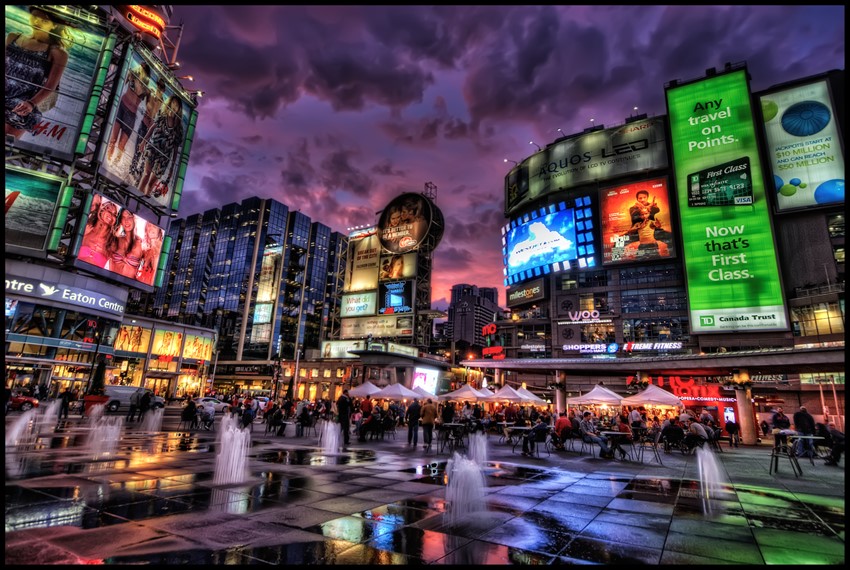 Catch the latest movies at Toronto International Film Festival (TIFF) every September
The Toronto International Film Festival is the largest and brightest public film festival on the planet. World premieres, cutting-edge film, galas and industry schmoozes – what's not to like! Whether you'd like to do some celebrity spotting on the red carpet, or love watching movies, TIFF is the place to be – grab yourself a discount on tickets if you have a student card.
Yorkville, where the festival is held, is the more up-market area in town, deserving of a stroll and wonder.
Attend the Canadian Opera Company's Free Concert Series
From late September through to May you can join the free concert series at the Canadian Opera, the amphitheatre has a beautiful view over the city, tickets are popular so make sure you get yours in time. Visit their Facebook page too!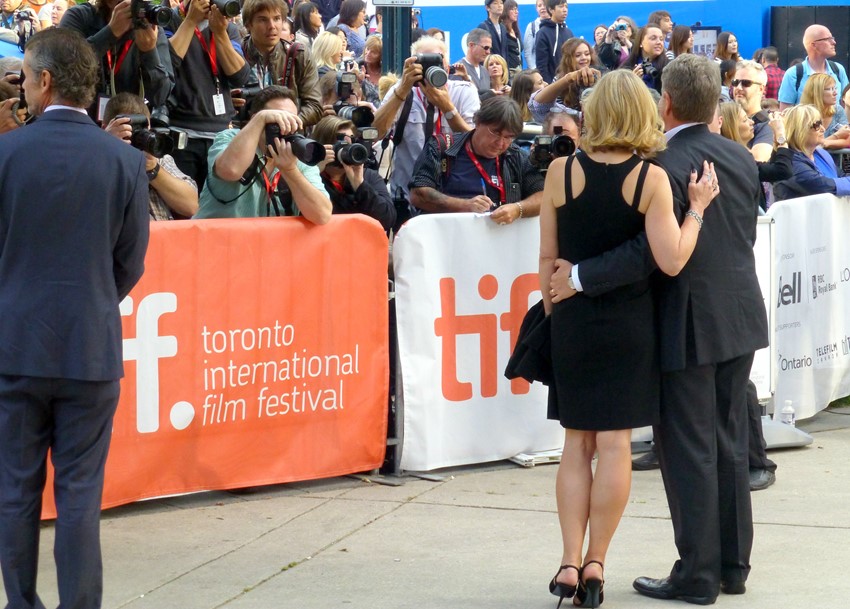 More about Toronto
Beyond Toronto, worth the day-trip from the big city
Visit the Scarborough Bluffs park which is about 45 minutes away by train, and Niagra Falls which is a longer journey at 3 hours (one-way) on the coach, or 2.5 hours if you pay more for the faster train-journey.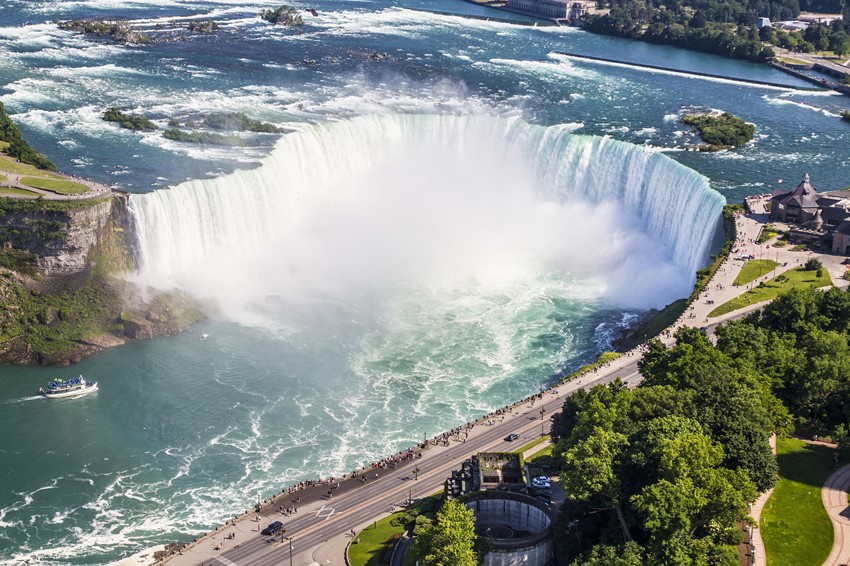 Images via Mathew Ingram, Pedro Szekely, GabboT on Flickr, and via Shutterstock.