Perth is one of the biggest cities in Australia, with more than 2 million inhabitants. There is a large student body, of which a third are international students, making it a perfect city to study a Quality Education accredited course.
Perth's summers last from December to March.  August is coolest with average temperatures of 18C. Perth gets a lot of hours of sunshine every day so get ready to live an outdoor lifestyle.
Come along for the ride – pick and mix your activities whilst staying in Perth...

Head to the Fraser Avenue Lookout (aka Kaarla Gar-up Lookout) at the North-East end of King's Park – enjoy amazing panoramic views of Perth, this is also a fantastic place for an evening visit, when the city's lights come on, providing a great photo opportunity and area for picnic in the grass. You will also find the Aboriginal Art Gallery under the lookout
Tip: Regular buses service the park, and can get you quite close to these attractions. Speak to your bus driver.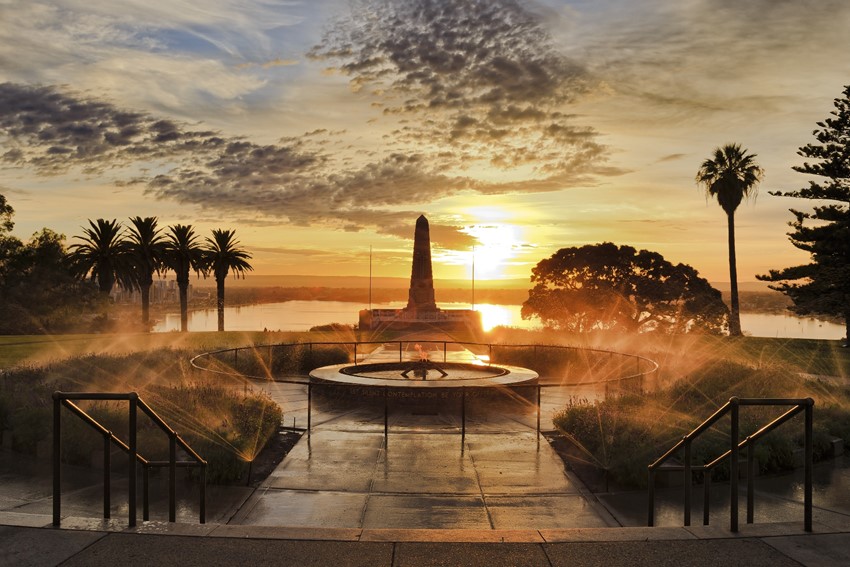 Climb (or descend) Jacob's Ladder on Cliff Street
The top of Jacob's Ladder is near Fraser Avenue, where you will get stunning views of the city.   The public staircase ascending 46 meters up the mountain has 242 steps, clearly this is an exerciser's dream!
Pack your swimming gear and head to the beaches. Check out Cottesloe beach and Scarborough Beach.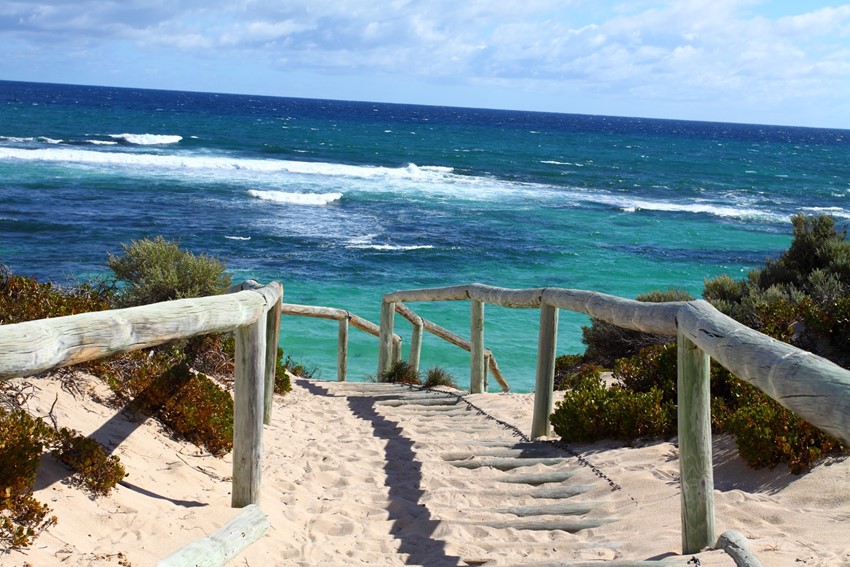 Catch an outdoor movie
Whether you go with friends or alone – the outdoor movie screenings in Perth are plentiful and great fun!
There are several outdoor cinemas in Perth , we recommend giving these places a visit:
- Moonlight Cinema, King's Park and Botanic Garden, December - January 
- Ben & Jerry's open air cinemas, on Riverside Drive, corner of Adelaide Terrace.
- Rooftop Movies on Roe Street in the central city area. Bean bags on the rooftop, great city views between the buildings.
Visit local kangaroos on the nearby Heirisson Island;
Buses stop close to both ends of the bridge to Heirrison Island, the walk from the bus stop is about 10 minutes. Head to the West side of the island to see the kangaroos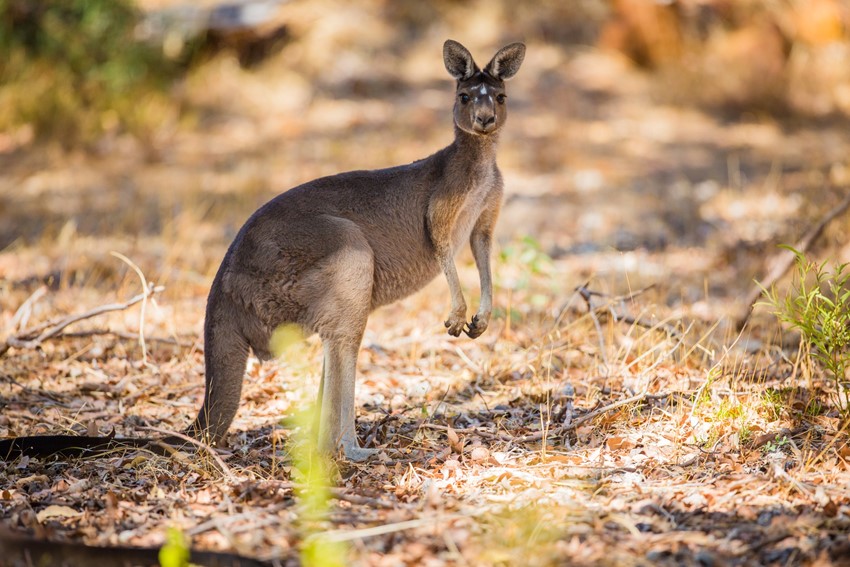 Spend a day at the historic seaside Port of Fremantle, or "Freo" as the locals call it!
Catch a train to Fremantle. Fridays are especially great, with fantastic nightlife and entertainment. There is a lot you can do in Freo, so plan ahead and make the most of your time!
Explore central Perth on Free Transit
Perth city has a Free Transit Zone for buses and a SmartRider Free Transit Zone for trains.
More suggestions for things to do in Perth: http://www.australia.com/en-gb/places/perth.html
If you are looking for a vocational training course in Perth, look no further than Sterling Business College