In January, I visited Cape Town, the home of Quality English school, Interlink School of Languages, to see the school and to find out what the area has to offer for English language students.
For the first time ever, my wife joined me along with our three-month old baby. This was bound to make for a rather different experience than my usual business trips and gave me even more desire to really explore the region and to get to know it.
We were staying near the Victoria and Alfred Waterfront, an iconic harbour full of restaurants, shops and bars, and overlooked by Table Mountain. The food we had, and the hospitality we received on our first evening was so good, that we headed back there each subsequent day.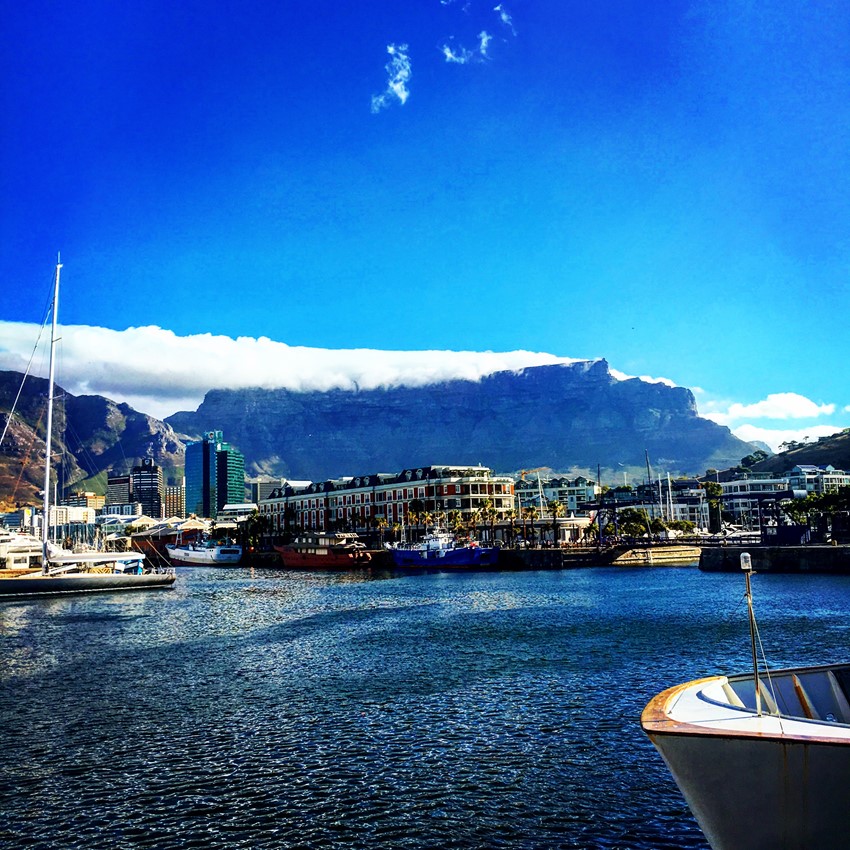 In such a stunning setting with the mountains on one side and turquoise seas and white sands on the other, it seemed to me that students might find it hard not to be distracted so I headed off to visit the QE Licensed school to find out how they operate and to meet some of their students.  Interlink School of Languages has been offering English Language courses in Cape Town for almost 20 years and has recently moved to new premises in Sea Point.
As soon as I arrived I was warmly greeted by the School Director and owner, Luanne McCallum who proudly showed me around. The school is located in Sea Point which is a safe and lively suburb a few kilometres to the West of Cape Town city centre. There are plenty shops, restaurants and bars all within walking distance of the school and from the classroom windows there were clear views of Lion's Head mountain and the world famous Table Mountain beyond.
The school was buzzing with activity, as students from all over the world chatted in corridors and smiley teachers weaved their way towards coffee machines. I met a group of upper intermediate students from Germany and Austria who had all arrived separately (apart from one married couple) and who were loving life in Cape Town. They had been enjoying the coast and all the recreational opportunities it offered, and they clearly hadn't been neglecting Cape Town's nightlife either.
When I asked how their English Language skills had improved in the two weeks since their course had begun, they unanimously agreed their increased confidence in speaking English was the key element.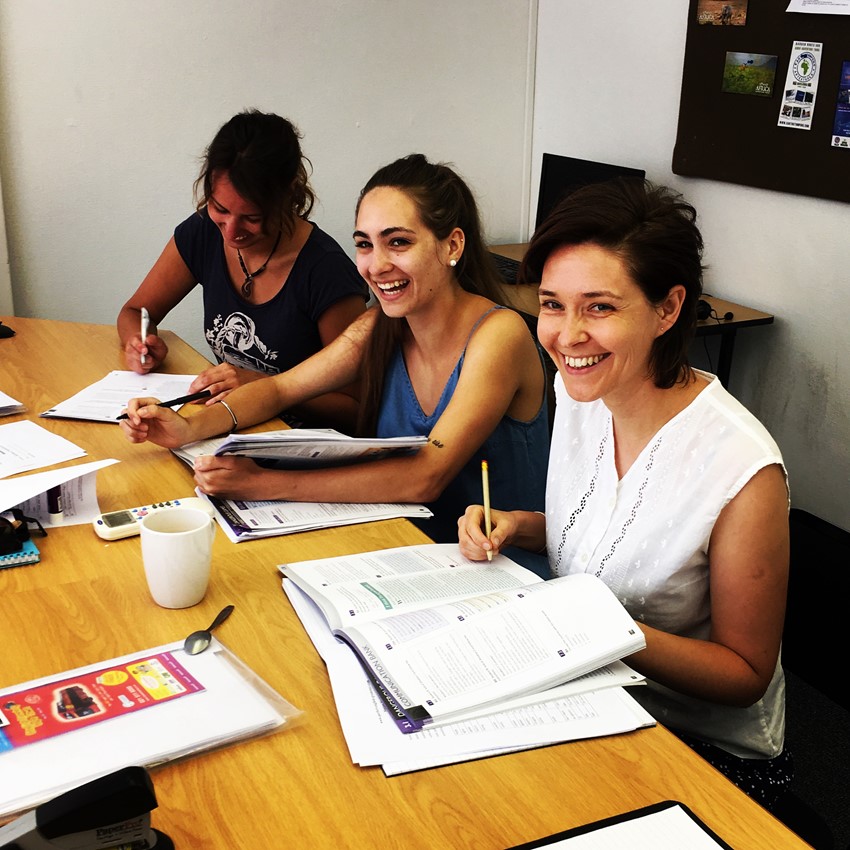 During a class observation with the friendly, Janeen, it was very evident one of her main aims was to give her students the chance to speak, and to allow them make mistakes. This was clearly building the confidence of the students to talk freely and to correct their own mistakes as they went along.
Interlink is a member of EduSA (the national association of quality English language centres in South Africa). EduSA recently agreed a settlement with the South African government which will allow English Language students to apply for visas for up to 18 months. This exciting development opens up South Africa, and Cape Town in particular, to students from all over the world who want to study English for extended periods. 
Having seen first-hand the quality tuition and activities offered by Interlink, we then took the opportunity to explore the area. It is hard to put into words the incredible juxtaposition of the enormous rocky mountains on one side and the stunning beaches on the other as you drive along the coast from Cape Town. These features also make up the incredible 360 degree views from the top of Table Mountain.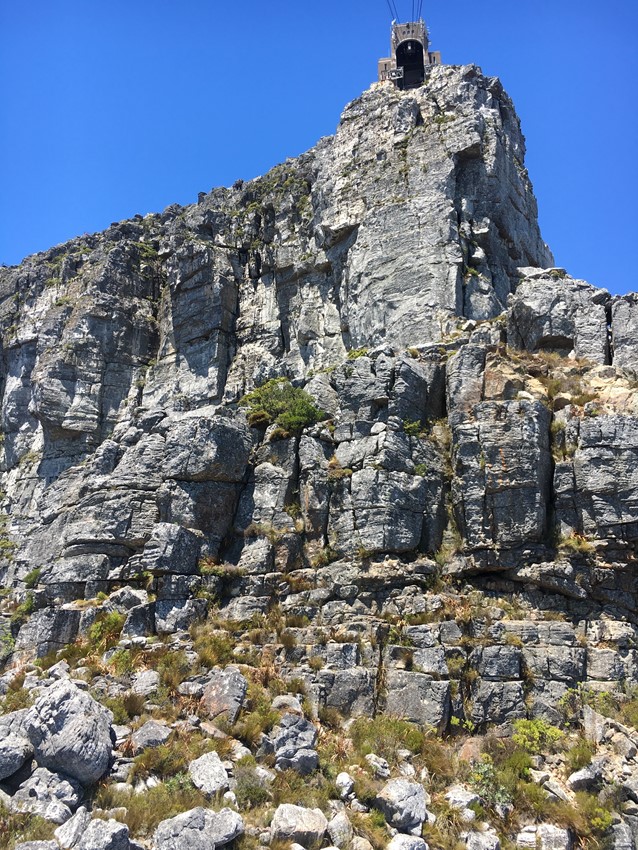 A trip up Table Mountain is an absolute must for any visitor. From below, the steep incline of the cable car does look quite intimidating, and I'm not going to pretend my legs didn't turn to jelly as the we approached the top of the mountain at high speed. The cable car station is perched on the edge of the mountain and you are completely exposed as the you reach the top. Add to that a seemingly unnecessary rotating floor in the cable car and you have yourself an "exciting" ride. But it's all quickly forgotten (or not if your wife is still laughing at you) when you set foot on terra firma at the top. The whole experience is unforgettable (especially with a 3 month old baby strapped to your chest).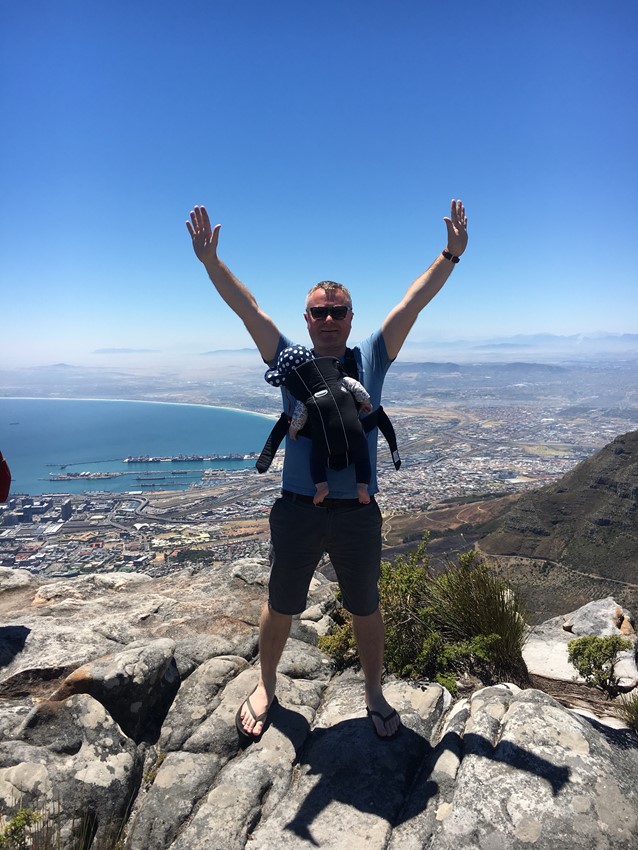 We squeezed a lot into our short stay including a visit to a winery, a trip to the beach and an encounter with penguins at Betty's Bay. All in all, Cape Town offers so much to students of all ages and stages and now is the best time ever to book a course at the Quality English School, Interlink School of Languages.