On Wednesday, November 13th, CEC - Cork English College hosted a very special appreciation evening to celebrate their amazing host families. CEC had a great turnout with over sixty of their families in attendance who host their students year round. Taking place in the beautiful setting of the Metropole Hotel, each family received a warm welcome from CEC staff members. The event opened with a special thank you from the school's Founder and Managing Director, Valery Cullen. Following this, their Host Family Administrators, Audrey and Catherine, paid a word of thanks. Tea, coffee and freshly baked scones were served up with time for families and CEC staff to mingle and share their experiences of hosting students from all over the world. 

It is important to CEC to make a home away from home for their students and their host families play a huge part of this success as they go above and beyond for them as well as creating long-lasting bonds. Trina from Carrigaline, who has been hosting CEC students for nearly ten years, said "myself and my husband really enjoy hosting junior students. We're both very interested in sports, particularly athletics, and sport is a great way of chatting to and getting to know students. Two years ago we hosted a French student named Sophia who was a runner and even now she still emails us with a link to her upcoming events so that we can track her times and results online! It's great that even when you host a student for only two weeks that you can still have such a connection even two years later".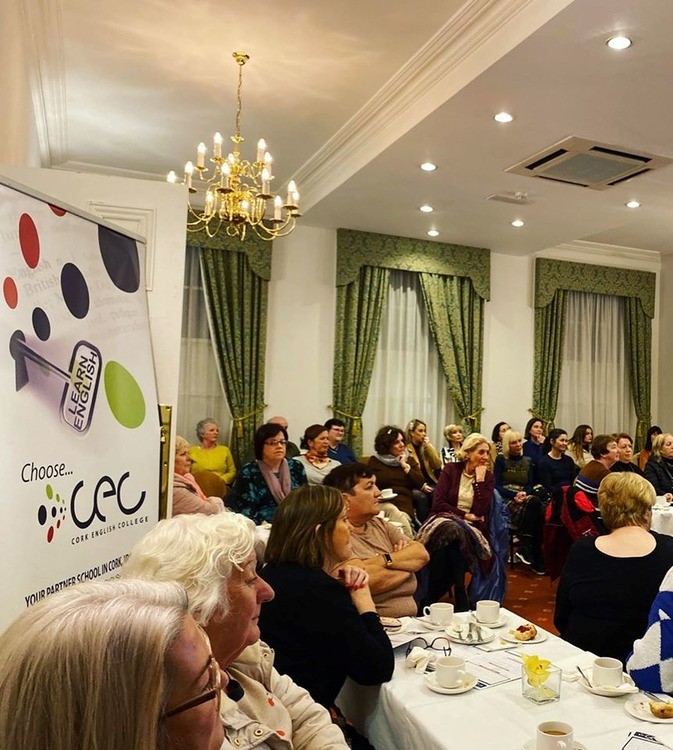 The evening concluded with an all-important raffle draw. A great evening was had by everyone in what was the perfect opportunity to say thank you to the school's families, both new and old, some of whom have been with CEC for over 20 years and hopefully many more to come!