The next generation of English language qualifications
The next generation of English language qualifications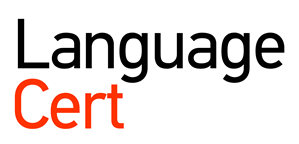 LanguageCert is an Awarding Organisation dedicated to language skills assessment and certification. It is a member of PeopleCert, a global leader in the certification industry, that delivers millions of exams in 200 countries.
LanguageCert's vision is to be the global leader in language qualifications. Its mission, to develop and deliver best-in-class language skills assessment and certification programmes that enhance the lives, education and career prospects of candidates across the world. LanguageCert values and strives for Quality, Innovation, Integrity, and Passion.
To exceed expectations and meet the highest quality standards, LanguageCert:
Is regulated and recognized by Ofqual, the single most respected authority in the world
develops its own English language qualification, LanguageCert International ESOL
partners with renowned global organisations to offer high-quality language skills assessment in Spanish (USAL esPro) and Turkish (AÜ TÖMER TürkYet)
deploys state-of-the-art, innovative and flexible exam administration technologies
offers unmatched flexibility in short notice exam scheduling and very quick results
offers 24/7/365 Customer Support to language schools, teachers and candidates
LanguageCert International ESOL
LanguageCert International ESOL is a set of 4-skill English language qualifications mapped to the CEFR, designed to abide by the most rigorous quality and reliability standards. LanguageCert International ESOL offers separate Written (Listening, Reading and Writing) and Spoken (Speaking) Exams, at all levels from A1 to C2, so they can be taken independently of each other at the candidates' convenience and result in separate certificates.
Discover more about the next generation of language qualifications at languagecert.org