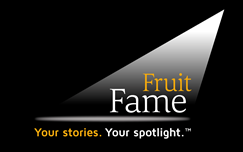 FruitFame.com is the only platform in the international education industry for storytelling. It's a free resource which enables you to receive and share success stories and best practices.
FruitFame gives you a whole new way to:
receive free publicity for yourself, your colleagues and your brand;
spread the word about the great work you're doing;
help or inspire others via your examples and lessons learned;
promote what you do within your institution as well as to the global education community;
learn best practices, tips and how-to's in international student recruitment, retention and marketing.
FruitFame won a silver award for best startup of 2017 and regularly receives web traffic from approximately 100 countries around the world.
You can create an Author account and publish your own success story today - all for free.
Offers for licensees and affiliates:
Discounted ad space for QE licensees who advertise on the FruitFame.com website or in our newsletter.
Discounted rates if we ghostwrite a story for a QE licensed school, college or authorised agent.
Dedicated zone on FruitFame for all stories posted by QE licensees: https://fruitfame.com/browse-by/theme/quality-english 
For more info, please sign up for our free newsletter or contact Founder and Managing Director Jackie Kassteen: https://fruitfame.com/contact