The New York Language Center turned the spotlight onto one of their students: Koki Abe from Japan. Find out more about his time in New York and at NYLC!
When asked "What's your favorite thing about working at NYLC?", the staff's answer is often in unison: The students! It's no secret that the school loves their students and they are fortunate to receive truly wonderful ones that they miss long after they leave. Among their many favorites is Koki Abe from Japan! 
Earlier in January, Koki sat down with NYLC to discuss his reasons for coming to NYC, some of his favorite memories, and his first days in New York.

Koki began his studies with NYLC back in November 2019. Despite running a successful online business, Koki felt something was missing in his life. He needed an adventure. That's when he decided to come to NYC to study English for 20 weeks and NYLC so glad that they were his school of choice!
"On my first day, I was very nervous and I had a headache. My first week was a little difficult". Koki told us. He was getting accustomed to the culture and he still didn't know many of his classmates. However, that quickly changed. By the second week, Koki had made new friends, not only in his class but also from other classes at the school.

"My favorite thing (about my experience in NY) was exploring new places and spending time with my friends from school. All the different cultures. Very exciting!".

Koki really took advantage of many of the experiences the school offers their students - he was a regular at the free weekly Grammar and American idioms classes; he joined many of the student activities as well: a guided tour at MoMA, a game night at NYC's iconic Fat Cat, and last but not least a New York City ESL school Trivia competition, where he and a team of five other NYLC Students won first place!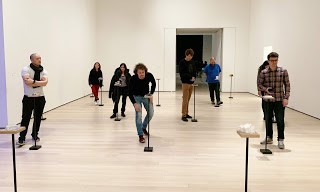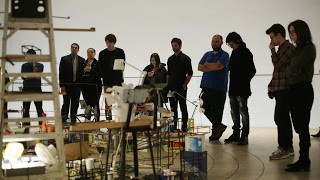 "I have many memories," Koki said "but the trivia night was very fun… the teamwork". Koki also enjoyed spending the weekends with his new friends playing basketball. He and a group of other NYLC students took a weekend trip to Niagara Falls and Washington D.C.!
NYLC is sad that Koki's time at their school has come to an end but everyone at the school is happy to hear that he already has plans to return, "I want to come back to study for a longer time". He also said he's planning to visit his new friends abroad in Brazil and Russia.
Koki's adventure was definitely a memorable one and NYLC is glad to have been a part of it!